Advertisement
Advertisement
UFC welterweight Mike perry Perry left The Antel Arena in Uruguay with one of the worst broken noses in ufc history.

Mike perry tepped into the octagon at UFC Fight Night with highly-rated fighter Vicente on yesterday.
And it turned out to a gruesome co-main event, with both fighters somehow going the distance after a bloody and brutal bout.
Dana white UFC president and a number of other big names reacted to the brutal injury on twitter. "Easily worst nose break I've seen in a fight ever. Perry and Luque are tough as hell." said one Twitter user.
Another tweet : "Mike Perry's nose is on his cheek, what a disgusting injury!"
UFC posted interview with lingue after the fight :
According ESPN confirmed that the27 old year perry was taken to a near hospital for a CT scan after his team indicated he was having trouble breathing after the fight. Well, at least Perry left the Antel Arena with something other than a nasty broken nose.
Advertisement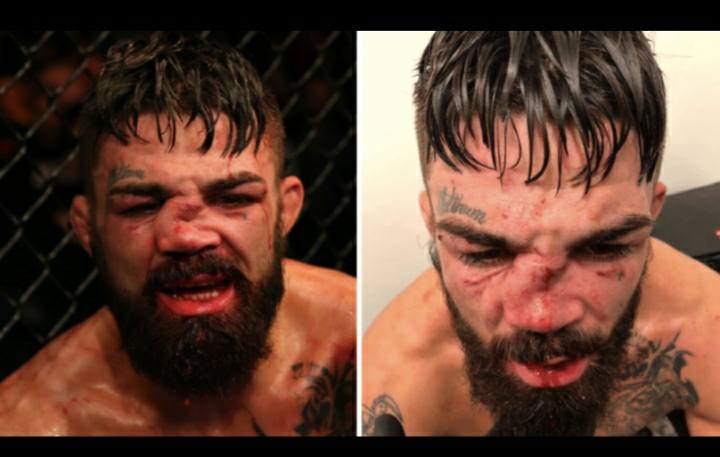 Advertisement