Advertisement
Advertisement
Video in twitter Of Luis Suarez's Best Barcelona Moments Shows How Good He Was
So, Suarez joining Costa at diego Simeone's team, who have mastered the dark arts of football, would strike fear into the minds of defenders for many reasons.
Whilst the Uruguayan has tormented defenders by biting them in the past, on three occasions, and even worse when it comes to verbals, it's his actual ability on the pitch that can be most frightening.
These compilation videos show just how menacing a striker the former Barcelona player can be, and it's no wonder Simeone wanted him.
The former Ajax amsterdam and liverpool forward joined Barca in 2014, after his third biting incident, that got him suspended at the World Cup, for £64.98 million.
The 6 years with barcelone he's scored 198 goals for the Catalan giants, making him the club's third all time top scorer.
He helped the barcelone win four La Liga titles and four Copa del Reys as well as one Champions League, in which he scored the second goal in the final.
So, with Lionel Messi and Neymar(MSN), he was part of the incredible MSN front three that became all conquering for barcelone.
Things have soured at the Nou Camp in recent years though and with the club in some financial trouble getting rid of the 33-year-old strikers £380,000-a-week wages will come as a relief to them.
The club informing the former Ajax striker he was no longer needed at the club is reportedly one of the things that annoyed Lionel Messi into wanting a move away.
Luis Suarez's tears when announcing his departure from Barça at a press conference :
"It's very difficult to leave ... It is not just a player who leaves, but a human who has feelings ... But I can only thank the club for trusting me. I will be Barcelona for life. Thank you to all the supporters. I am extremely grateful to the supporters for the support they have given me. I have had difficult times, and they have always supported me. I will always be grateful because I know they have always trusted me. I am very proud of everything I have done here. In Barcelona you always have to be at your best and you don't know how many years that can last . I'm proud to have lasted so long. I must be proud of my 6 years at the club, now I have digested my departure and all I can do is be grateful to Barça for all the moments that I have. lived. I understood that you had to leave and I accepted it. You must accept the decision when you are asked to leave and you do not know pte more on you. I leave with the feeling of a job accomplished. Being the 3rd top scorer is not easy. But you also have to be self-critical when you're bad. I keep the positive. I played with the best player in history, Leo Messi ".
Huge respect to Suarez for his 6 seasons at Barça
Advertisement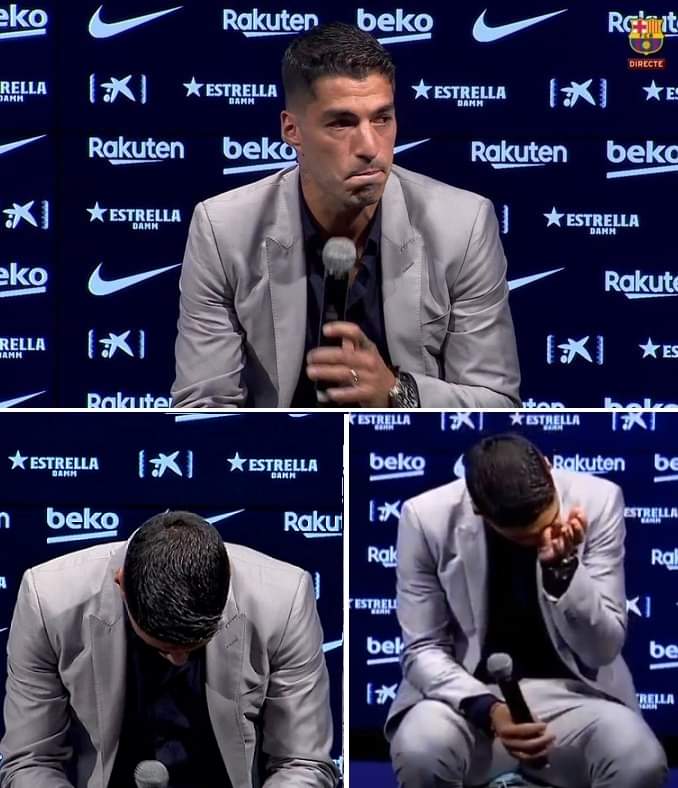 Advertisement