Advertisement
Advertisement
Nurmagomedov and Diaz turned their rivalry up a notch as they clashed cageside at UFC 239. Both men were in attendance at the T-Mobile Arena in Las Vegas for UFC's stacked card that featured Jon Jones vs Thiago Santos and Amanda Nunes vs Holly Holm.
The 34 year old nate diaz, had an exchange of words with Khabib before the 'Eagle' stood up ready for a scrap. But security was quick to act and stopped both men from trading blows at the event. UFC president Dana White, he said that both Khabib and nate Diaz were ready to fight, even if it was outside of the octagon.

« he told BT Sport :Those two were within two rows of each other and then they started to get into a fight and we broke it up and we got it handled»
And when ansewer of question about what the two UFC fighters said, White admitted « I'm sure a lot of bad things were said. I'm not sure exactly I'm sure it was not good»
The American MMA fighter, who secured a famous win over Conor McGregor at UFC 196 in 2016, is set to return against Anthony Pettis at UFC 241 in August.
And Khabib return to fight, who served a nine-month suspension for his part in the altercation at UFC 229, will make his return at UFC 242 in September when he takes on Dustin Poirier.
Let's know your opinion.who would win in a fight out of nate diaz and Khabib?
Advertisement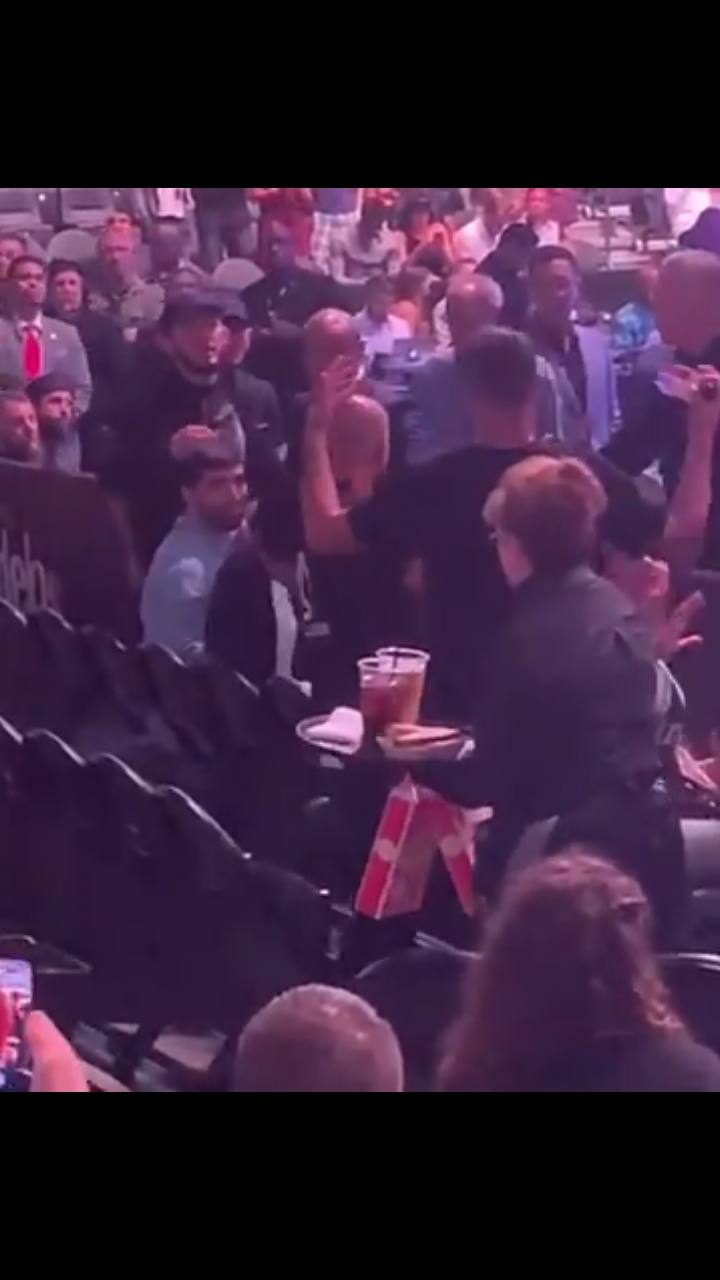 Advertisement