Advertisement
Advertisement
Daniel Cormier is still the Champ Champ.
The reigning heavyweight and light heavyweight titleholder submitted Derrick Lewis with a second-round rear-naked choke in the main event of UFC 230 at Madison
Square Garden in New York.
With the victory, Cormier became the first two-division champion to successfully defend both titles. He's also the first fighter to defeat Lewis via submission.
Cormier opened the fight by recording a takedown of Lewis - a 260-pound behemoth - less than a minute into the first round. He used positioning and ground and pound to earn a decisive victory in that round.
Lewis caught the champion with a combo to open the second round, but when Cormier got his opponent's back, it was a mere matter of moments before he got the No. 2-ranked heavyweight contender to tap.
Advertisement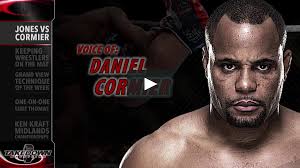 Advertisement