Advertisement
Advertisement
The most scorers goals last teni years :
9- gonzalo higuain
240 goals in 457 games
8-aubameyang pierre-emerick
241 goals in 407 games
7-Zlatan ibrahimovic
351 goals in 342 games
6-sergio aguero
280 goals in 430 games
5-Luis suarez
303 goals in 445 games
4-Edinson cavani
309 goals in 474 games
3-robert lewandowski
324 goals in 454 games
2-Cristiano ronaldo
477 goals in 489 game
1-lionel messi:
522 goals in 521 game
Best teams in the past decade to not win the

uefa champions league
Real Madrid 2011/2012:
Probably the best team in the world that season. Fantastic football and it really felt like the season that Mourinho would win the UCL for Real. Real scored 121 goals in La Liga, the highest number of goals scored in a single La Liga season, and had 100 points! A well-oiled machine of fast-paced and precise counter-attacking football that also knew what to do very well when dominating possession, they still played proactive football. Unlucky to not defeat Barcelona at the Camp Nou in the Copa Del Rey second leg in the quarter-finals. The elimination in the penalty shoot-out against Bayern felt really anti-climax to Real in that whole season, Mourinho says that it was the only elimination that made him cry.
Borussia Dortmund 2012/2013:
While they suffered a huge decline in the Bundesliga in comparison to the two previous seasons, Borussia reached their pinnacle at european level. Playing beautiful football and Klopp's signature gengen pressing, this team was Klopp's first masterpiece. And they confidently eliminated nothing less than Real in the semis and made a very tough final against Bayern in the UCL. One of the most likable, memorable and sympathetic teams in the decade that played great football and came very close to win the UCL.
Atlético Madrid 2013/2014 and 2015/2016:
Simeone's Atlético is one of the most memorable teams in the decade and really unfortunate to not win the UCL. Their losses in the 2014 and 2016 UCL finals against Real were sad and traumatizing for the club, but they still don't change the impact that Atlético had. They broke the Barcelona-Real duopoly in La Liga in 2014. And, with their huge commitment, intensity, discipline and defensive organization, probably no team has made the life of the world's best players and top teams as tough as Atlético. At their peak, they also weren't as one-dimensional and exclusively reactive as now, they could impose themselves too and had great quality in the counter-attacks. Their defensive virtues will be studied for decades to come.
Barcelona 2015/2016:
After a slightly unstable first month in the season, Barcelona-Real was incredible in that season overall, playing exciting and fantastic football and having the MSN trio maybe even more attuned to each other than in the previous, MSN's chemistry, telepathical understanding and artistry reached their pinnacle. They won La Liga and Copa Del Rey and were arguably better than in the previous season, in which they won the treble. They looked well in course to win the second consecutive UCL. So, what was their undoing? The first two weeks of April. Barcelona and MSN, for some reason, had a terrible slump in April, a series of terrible performances one after the other against everyone that made them fall to Atlético and almost made them totally throw away their previously huge point advantage in the top of La Liga. Their collapse in those two weeks was shocking. Just look at all their results in that season in wikipedia and you will see how weird it was. In 2 April, Barcelona lost 2-1 to Real at the Camp Nou in La Liga. In 5 April, they beat Atlético in the UCL 2-1, but again had a very poor performace. In 9 April, they lost away to Real Sociedad 1-0. In 13 April, they lost away to Atlético in the UCL 2-0 and were eliminated in a soulless and pitiful performance. In 17 April, they lost to Valencia at the Camp Nou 2-1. 4 defeats in 5 games in two weeks while Barcelona only suffered seven defeats in total in that whole season! But, after these poor two weeks, Barcelona destroyed Deportivo 8-0 and were again playing awesome football in the rest season as if those two terrible weeks had never happened.
Bayern 2015/2016:
The pinnacle of Guardiola's Bayern. The philosophy and playing style was now fully assimilated, the team had reached the peak of their chemistry and playing awesome football, which is usual in the third season of Guardiola coaching the same club. Specially after Barcelona was eliminated, Bayern seemed the new favorite to win the UCL. Alongside Barcelona, they played the best football in Europe in that season and were the favorites, again alongside Barcelona, to win the UCL. A re-match between Barcelona and Bayern was very hyped. When Barcelona fell to Atlético, it seemed that Bayern might have had an open path to the title. But, like Atlético had already unexpectedly spoiled Barcelona, they would do it again. Simeone's Atlético at its essence is spoiling the party for the best and most pro-active teams, which is probably also why they struggled more against PSV and Real in that UCL. Still, Atlético really had a lot of luck in the second leg against Bayern. Bayern gave Atlético a lesson in how to rip apart a great defense, how to play against a team parking the bus, but were victim of wasteful finishing and were eliminated on away goals, spoiling what seemed to be the year for Guardiola's Bayern to finally win the UCL.
City 2017/2018 and 2018/2019:
While City were deservedly eliminated in 2018 for a terrible first half in the first leg against Liverpool in which they suffered three goals and couldn't cope with Liverpool's speed and gengen pressing seemingly tailored against Guardiola, their amazing football, countless smashing victories and 100 points in the PL that season should not be taken lightly. In the 2018/2019 season, despite the big loss of De Bruyne injured in many games, they won with 98 points in an epic title race against Liverpool and winning the domestic treble. Perhaps not as consistently dominating of their adversaries as in the previous season, but mentally stronger. And, unlike 2018, City was very unlucky and victim of wasteful finishing when they were eliminated by Tottenham on away goals in 2019. Guardiola's City is one of the best teams of the decade.
Liverpool 2019/2020:
Strong mentality, able to come with the three points no matter what in the toughest games and even when playing below their best, seemingly inevitable and also great performances against the PL top teams and big rivals Everton. Like Barcelona 2015/2016, a terrible, and also longer, slump in February cost not only the UCL, but the FA Cup too. The embarrassing 3-0 defeat to Watford also ended dreams of winning the PL invincible. Still, they were well on course to equal or even surpass 100 points in the PL before the coronavirus crisis.
Advertisement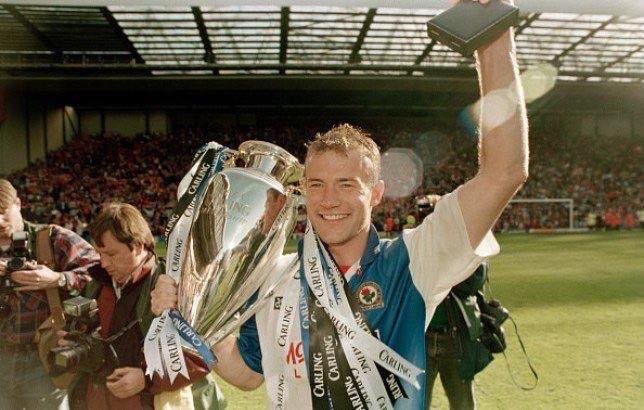 Advertisement