Advertisement
Advertisement
Becky Lynch wants to make sure that all WWE fans know what she had to go through in order to put herself in the position which she finds herself in today as arguably the biggest star in the company.
The Man even took shots in the process at those she feels have taken the easy path to the top of the company.
2018 was a breakout year for Becky in the WWE, as she rose to prominence after her heel turn at SummerSlam, her SmackDown Women's Championship win at Hell in a Cell, and feud before Survivor Series with Ronda Rousey.
The Man is looking to continue on into 2019 with just as much momentum she in the previous year. She's done this already by mocking John Cena when they were a team on SmackDown last week.
She has continued to do this before the blue brand this week by taking shots at Charlotte and Ronda on Twitter, even though she didn't name them directly.
In a tweet, Lynch said: "I'm not blond, I'm not legacy, I didn't parachute in from another sport. I am Becky Lynch, and the only insurance policy I have in this industry is to be so undeniably the best, they can't ever sink me again."
Although she didn't refer to them directly, we can imply The Man is referring to Charlotte as the blond with a legacy, and Rousey as someone who parachuted in from another sport since her background is in MMA.
Becky will be facing Carmella and Charlotte on SmackDown Live this week in a triple threat to determine who will face Asuka for the SmackDown Women's title at the Royal Rumble.
Not to feel left out, The Queen of Staten Island has snapped back at The Man with a tweet of her own.
Considering Carmella is entering the women's Royal Rumble at the number 30 spot, it doesn't look like she will win the number one contenders match this coming Tuesday night.
This leaves The Man and The Queen. WWE already accidentally announced that Asuka would face Becky at the Rumble in the week following TLC, only to backtrack on their decision hours later. She, therefore, might be the favourite to win the SmackDown triple threat.
Advertisement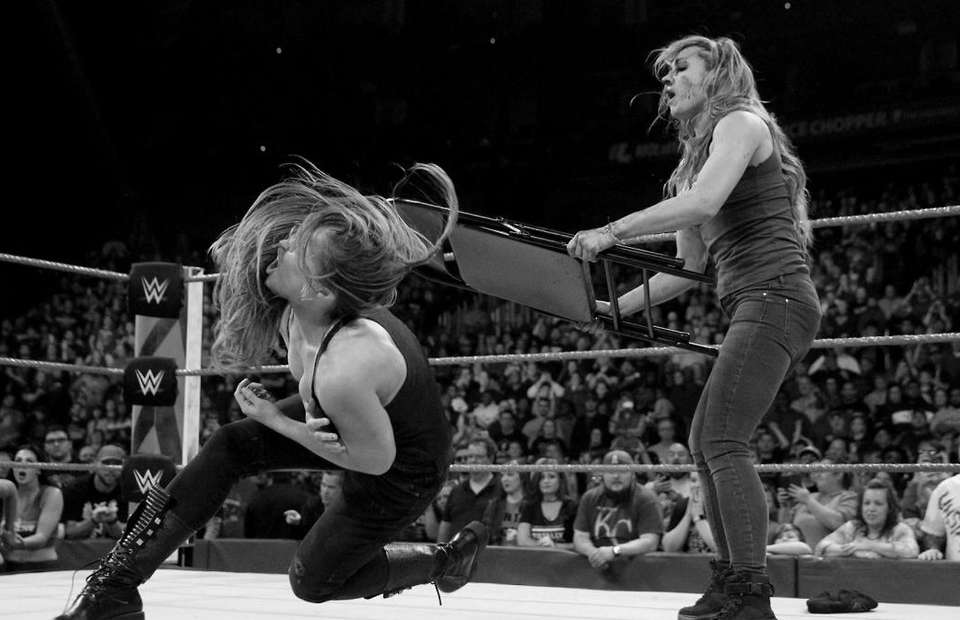 Advertisement