Advertisement
Advertisement
The 11 Football Players With the Most Trophies
The success of any players in the world .it's number of trophies he have winner during his carreer .player continue play as messi with 32 years and alves,and we can talk and judge about success and greatness of a player it's by number of trophies he has won with nation and club.
let's us know the top 11 players who have success for won the most trophies in world football with club and nation.
Football Players With the Most Trophies:
1-Dani Alves (brazil): 40
2-Oleksandr Shovkovskiy(Ukrainian ): 36
3-Lionel Messi(argentine): 35
5-Andres Iniesta (33 titles)
7-Gerard Pique(spanish): 32
8-Zlatan Ibrahimovic(sweden): 31
9- Kenny Dalglish (31 trohies)
11-Vitor Baia: 30 titles (FC Porto and FC Barcelona)
goalkeeper of Barcelona and Porto .baia won of the most trophies with FC porto(25) and five trophies with Fc barcelone.
10-Xavi (31 trophies)(Barcelona and Qatar side Al Sadd)
won world cup with spanish in 2010 (1-0).
This one of three best midfielder in history of football .xavi play with team dream of barcelone with pep guardiola(2009) won 6 titles in one year .Xavi collecting 25 trophies in total with the Catalonians .and added 5 trophies with Qatar Al Sadd.
9. Kenny Dalglish (31 trohies)
One of best British players in history and one of the most iconic ones in both Celtic Liverpool's history.this forward racked up an impressive 29 trophies during his club football career with Liverpool and Celtic.
8-Zlatan Ibrahimovic 31 (titles) (Ajax, Juventus, Inter, Barcelona, Milan, PSG, and Manchester United)
Everyone know bad boy Ibra this player play in calcio with milan and inter and play with ajax and fc barcelone and paris saint germain
and play with Red devills Man united .
all this club Ibra won with them trophies 31 .it's one of the best careers in history of football.
7-Gerard Pique: 32 (titles) (Manchester United and FC Barcelona)
Pique not success with manchester united .and decided return to Fc barcelone and with barcelone he has won 26 Trophies with the age Pique can add more titles with Fc barcelone.
6-Maxwell: 33 (Cruzeiro, Ajax, Inter Milan, Barcelona, and Paris Saint-Germain)
The Brazilian it's one of the most player in his position all clubs when play he has won titles.
Maxwell two the La Liga Barcelona , won three Serie A titles with Inter Milan and four Ligue 1 with Paris Saint-Germain. He also won a Champions League title as well, with the Blaugrana.
5-Andres Iniesta (33 titles)
The best players in his position ,as one of the most talented midfielders,most players makers chance in the world.score goal in final world cup against netherland.
and win 5 trophies champions league with Fc barcelone .
in total won 33 titles with barcelone club and spanish.
4-Ryan Giggs(wales): 34
Ryan Giggs was one of the most stable and beloved, respected in the world,play all best moments with Manchester United every season he spent with the Manuo,getting to win several trophies in the process.
Ryan 34 titles during his career, becoming one of the best players in Manchester's history. His honors include 13 premier league titles, two Champions League and one FIFA Club World Cup.
3-Lionel Messi(argentine): 35
The GOAT of football, Lionel Messi has won a total of 30 trophies with blaugrana.it's most part of people said Lionel messi is best player in history of football.
The 5-time Ballon d'Or winner has won everything to win in club football. and when world cup 2005 under 20 with argentine and golden olympic in china .
2-Oleksandr Shovkovskiy(Ukrainian ): 36(titles)
This Ukrainian goalkeeper lived the best moments of his club, Dynamo Kyiv, but nobody can say he didn't win anything. Shovkovskiy was part of that dream team that upset Real Madrid back in 1999, and unlike his former teammate,play with Andriy Shevchenko, he stayed with the club his entire career.
Oleksandr won 36 trophies during his career with the Ukrainian team, 14 league titles in Ukraine, four CIS trophies as well as 10 domestic cups as well. This one-club man definitely did history playing in one of the best teams in his country, winning more titles than many teams would wish.
1-Dani Alves (brazil): 43(titles)
The brazilian Dani Alves is one of the best players in his position and even though he's past his 30s, he remains like that nowadays. Alves have played in several countries throughout his career, having success in each of them while also having some successes with his country. However, his best times were with Barcelona, and win copa america in 2019 .and won best player in this copa
Besides the Blaugrana, Alves played and won things with Sevilla, with Juventus won the Serie A and Italian Cup in his only season in Turin but was unable to win the Champions League with club italy. Right now he plays for PSG, where he hasn't stopped winning titles, seeing the dominance of PSG in France.
Advertisement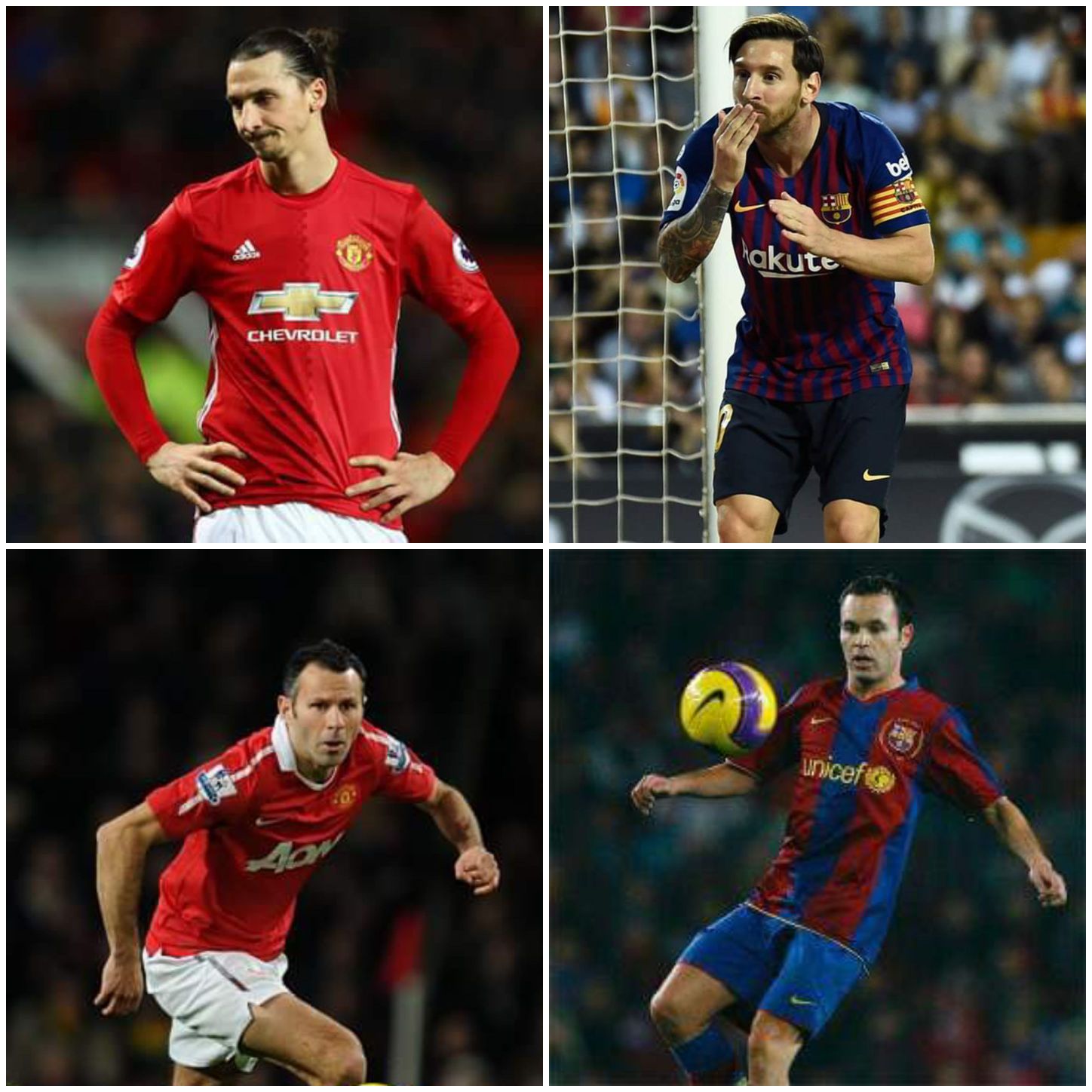 Advertisement