Advertisement
Advertisement
Footage of international Bosnian Sead Kolasinac defending Arsenal teammate Mesut Ozil after armed thieves tried to hijack his car in broad daylight has emerged online.
The Sead Kolasinac and ozil have just returned from a pre-season tour of the USA and were caught up in an attack in North London yesterday.
The clip doing the rounds on twitter sees two assailants on mopeds and armed with knives trying to seal Ozil's Mercedes G-Class SUV.
But they were unsuccessful in doing so as the big Sead Kolasinac in the passenger seat did not come to play and courageously fended them off with his bare hands.
According to the Daily Mail, Ozil abandoned his car in the middle of the road and sprinted to the Turkish restaurant Likya where he is a regular and therefore known by staff.
Employees were then able to chase away the thieves who had followed Ozil and Kolasinac, with police arriving in minutes and speaking to the two victims.
Azuka Alintah, 36, was a witness to the whole incident and told the Mail that Ozil" looked absolutely terrified" and was "running for his life".
Azuka Alintah said :"I saw him disappear into the restaurant with the motorcycle guys on his tail,".
"They didn't take off their helmets and were all in black, wearing long sleeved tops in this hot weather. They stood out. It was really creepy.
"God knows what would have happened if they'd caught him. It looked to me like he'd have been hacked to shreds and he clearly thought so too.
"As soon as the restaurant staff started to come to the window and to the doorway, they turned around and roared off. The police were there shortly afterwards and the road was almost blocked off."
Fortunately it seems as though the pair weren't harmed in the ordeal, with the police issuing the following statement:
Advertisement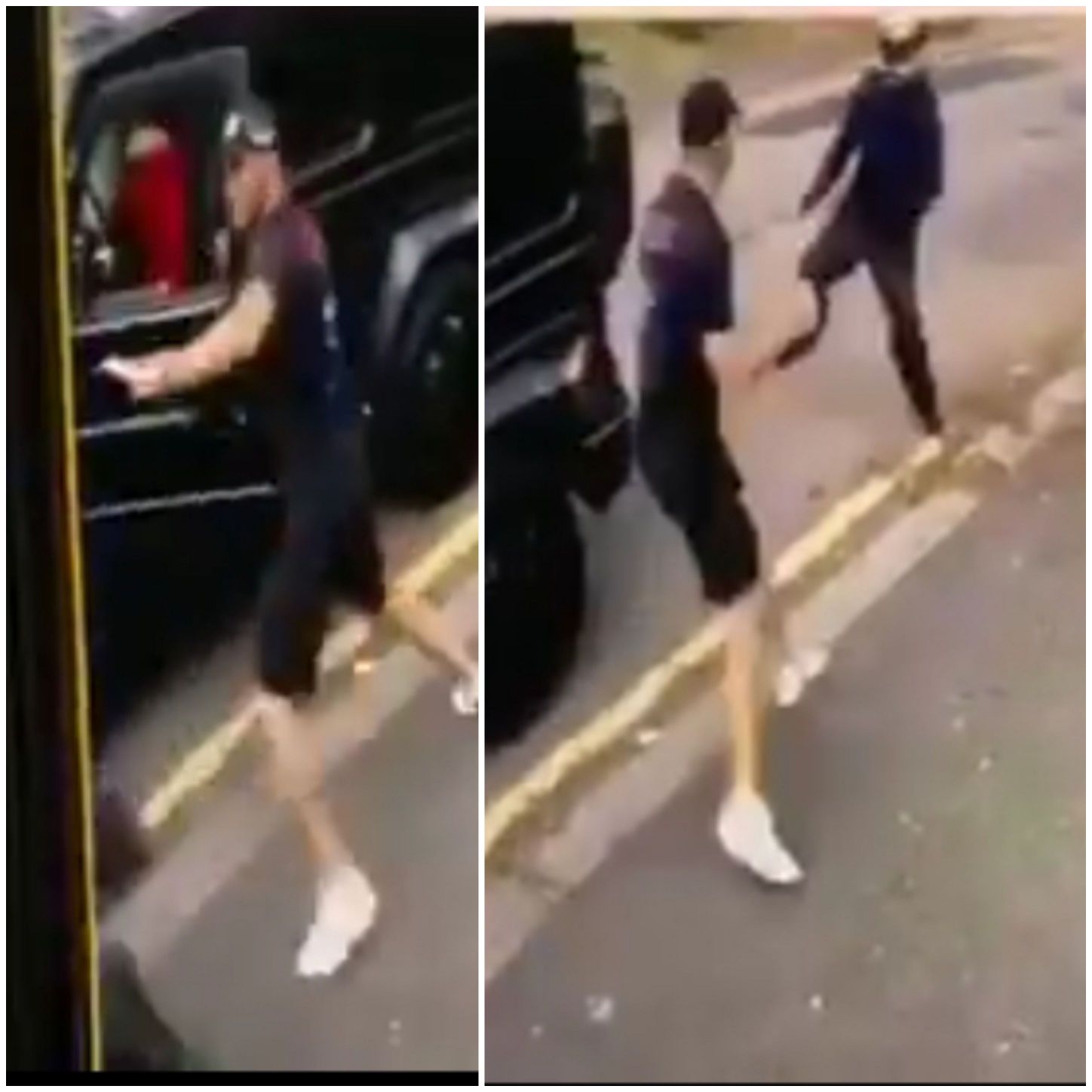 Advertisement