Advertisement
Advertisement
 Pep Guardiola has paid Phil Foden the ultimate complement by suggesting he is "the most talented player" he's ever seen.
The Phil Foden, who played in 26 games last season, scoring seven times, has once again impressed during City's pre-season tour, coming off the bench against Kitchee on Wednesday.
Foden often receives praise from his manager but these latest comments about the teenage midfielder are remarkable, to say the least. 
Manchester City manager has managed the likes of leo Messi and Neymar and Robert Lewandowski down the years but considers the England U21 international "the best talent he's ever seen."
"He (Foden) is the most talented player I have ever seen. His problem is sometimes his manager doesn't put him in starting XI." the former Barca boss said in a press conference earlier.
"He deserves all the minutes but with his competitors it isn't easy. He works incredibly. He knows I'm here to help him."
Guardiola comments come after Foden said he is "lucky" to be part of a special team at his boyhood club.
 Phil Foden  said via BBC:"I am lucky to be part of it. It is a special team. The success comes from the depth of the squad. Anyone who plays will put a shift in and play well."
The midfielder admits that he has to pinch himself from time to time.
It's all come so fast for the 2017 BBC Young Sports Personality of the Year award winner, who still feels a bit starstruck by some of his City teammates.
"I wake up every morning and think my career is just going so fast,' he told The Daily Mail.
"I am still young and trying to act normal but I think I need to start growing up. I go and play with David [Silva] and Kevin [De Bruyne] every day but still feel like a fan if you know what I mean?
"I feel like asking them to sign something for me but I am actually playing with them. I don't mean I don't want to stay normal because I do. But sometimes I get up in the morning and just think, 'Wow'."
Advertisement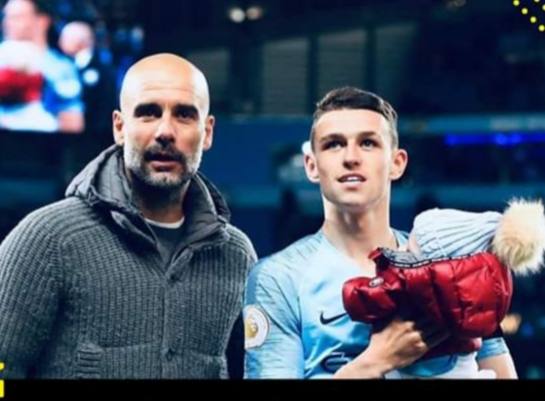 Advertisement