Advertisement
Advertisement
Fans of barcelone show mistake of defense barcelone about aduriz goal.
I see a lot of people here,  
including our captain last night
, blaming Dembele for not tracking properly back and block the cross that led to the goal. While I agree that Dembele lacked intensity in his way of tracking back, however, I don't agree with the notion that the goal was his fault. Dembele should have marked the crosser more closely, but inside the box were 5 Barcelona players, and only two Bilbao players ( Look at the picture below).
On top of that, no one was marking Aduriz closely, which I believe is the biggest mistake a defense can make. I have been following La Liga for quite some time and Aduriz must never be left unmarked inside the box. However, instead of analyzing the situation, many Barca fans, and Pique apparently, blames Dembele while the whole defense is poorly organized in that particular situation. Every Barca player in the box is looking at the ball and no one is paying notice to the Aduriz.
Dembele is working harder than ever to prove himself but he did not play to his standards last night. Still, we must ensure that Dembele does not become the new scapegoat, he is massively talented and in the right system, he will flourish.
Advertisement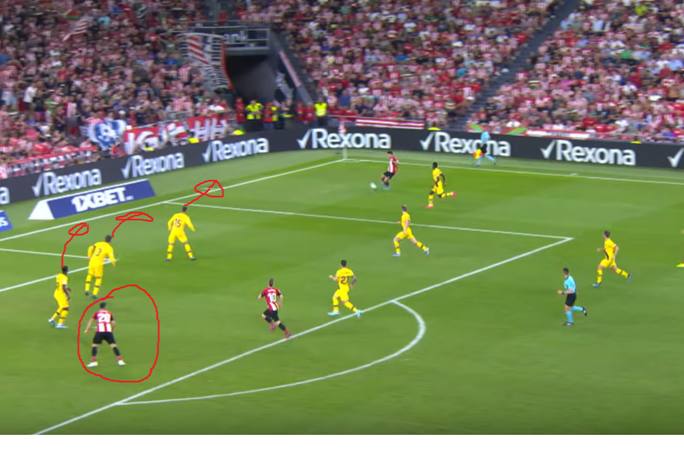 Advertisement