Advertisement
Advertisement
In this season of champions league four remontada:
1 -first by remontada of manchester united against psg.psg beat united in old trafod (2-0) .but manchester united beat psg 3-1 in paris.
2-second remontada ajax amsterdam against real madrid .madrid win ajax 2-1 stadium of ajax . But ajax in bernabeu beat real madrid 4-1.
3-most beautiful remontada in this season between Barcelona ana liverpool. Barcelona beat liverpool 3-0 in camp Neu .but liverpool in Enfield score 4-0 .and qualified to final.
4-Remontada Tottenham against ajax Amsterdam .Amsterdam win Tottenham in london 1-0 .and wind in mi-temps 2-0 but international player of brazil mora score three goal in second half .and qualified Tottenham to final against liverpool.
5-In last season more important remontada it's between barca roma .barcelona win roma 4-1 in camp neu. But not qualfied because lose 3-0 in rome.
6-More beautiful for all time it's between barcelone against psg. Psg beat barcelone 4-0 in parc de prince .but barcelone with messi and neymar score 6-1 in camp neu and qualified.
Advertisement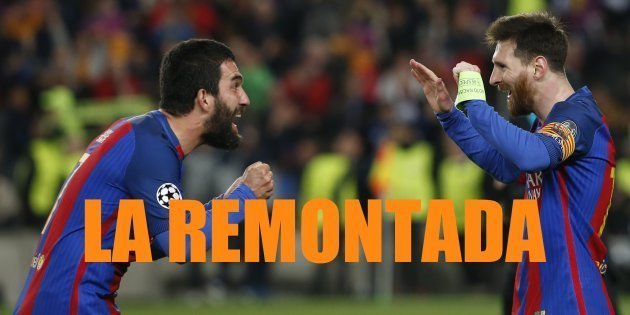 Advertisement