Advertisement
Advertisement
Reds centre-back Virgil believes 'the time has come' for a defender to win the Ballon d'Or after years of dominance from messi and ronaldo.
Before 13 years for the last time a defender won the esteemed individual prize when Fabio Cannavaro was rewarded for an excellent year in which he captained Italy to the World Cup 2006 . After winning the Champions League and producing a man of the match display in the final against Totenham , along with picking up the PFA Player of the Year courtesy of a series of imperious defensive displays for the liverpool in the Premier League.



And though the Virgil van Dijk himself is more focussed on winning silverware with his team, he wants to see defenders get the same credit that the attackers receive when it comes to individual awards. Van Dijk said "To get the PFA Player of the Year is a fantastic honour," in an interview with Liverpool's official website.
"It's the highest honour you can get because it's voted by your fellow peers. I said it back then as well, I would trade it for the Champions League. Luckily, I didn't have to. And continue said "It's an honour if people are talking about the Ballon d'Or, but what can I do? I have no influence on anything.
Virgil van Dijk said also"I can't deny I had a pretty good season last year, so the only thing I can do now is just focus on the new season, getting fit, stay fit and hopefully get an even better season than I had last year.
Virgil van Dijk said :"I can understand the fact that normally strikers or No. 10's win these awards because it's more attractive to see. But maybe the time has come to change it."
Advertisement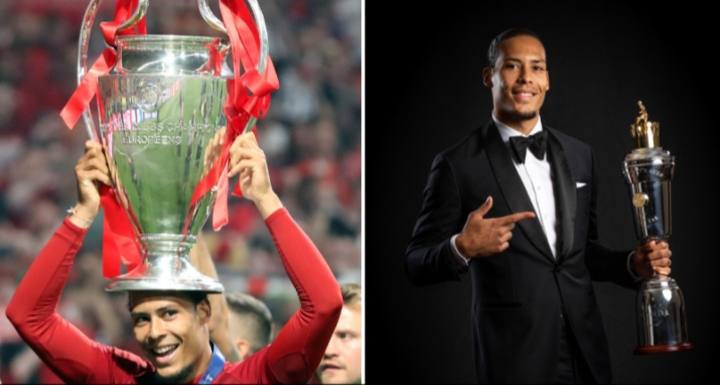 Advertisement