Advertisement
Advertisement
Top 11 Football Transfers of 2019
11-Rolmelou lukaku 65 mllion euro from manchester united to Inter milan.
Inter Milan completed the signing of Belgium forward Romelu Lukaku from Manchester United.
10-Joao Cancelo 65 million euro from Juventus to Manchester City
Manchester City completed the signing of Portugal forward Joao Cancelo from Juventus.
9-Rodri 70 mllion euro from Athletico madrid to manchester city.
8-Frenkie de jong 75 mllion euro from Ajax amsterdam to Fc barcelone.
The 22-year-old last season play good games with ajax amsterdam in champions league and choice by UEFA Champions League MIDFIELDER of the season 2018-2019.
Frenkie de Jong (Ajax, désormais à Barcelone) – 222 points
Christian Eriksen (Tottenham) – 60 points
Jordan Henderson (Liverpool) – 59 points
Bernardo Silva (Manchester City) – 52 points
Georginio Wijnaldum (Liverpool) – 48 points
Moussa Sissoko (Tottenham) – 22 points
Raheem Sterling (Manchester City) – 21 points
Dušan Tadić (Ajax) – 20 points
Hakim Ziyech (Ajax) – 20 points
Donny van de Beek (Ajax) – 19 points
Sergio Busquets (Barcelone) – 19 points
7-Nicolas PEPE 80 MLLION EURO FROM losc lille to Gunners arsenal.
Pepe one of the best young players in world football. with lille scores 35 goals in 74 games.
6-Lucas hernandez 80 MLLION EURO From Athletico madrid to bayern munich
5-Matthias de ligt 85 mllion euro from ajax amsterdam to juventus
4-Harry Maguire Leicester to Manchester United for €87 million
3-Eden Hazard ( Chelsea to Real Madrid for €100 million)
2-Antoine Griezmann Atletico Madrid to Barcelona FC for €120 million
After Five season with Atheletico madrid antoine want to change clubs and transfer to Fc barcelone .
Antoine Griezman Scores 115 goals with Atheletico madrid in five season.
1-Joao Felix Benfica to Atletico Madrid for €126 million
Joao felix one of the best young players in world last season scores 15 goals and 7 assists and good performances in champions league against frankfurt scores hattrick.
Advertisement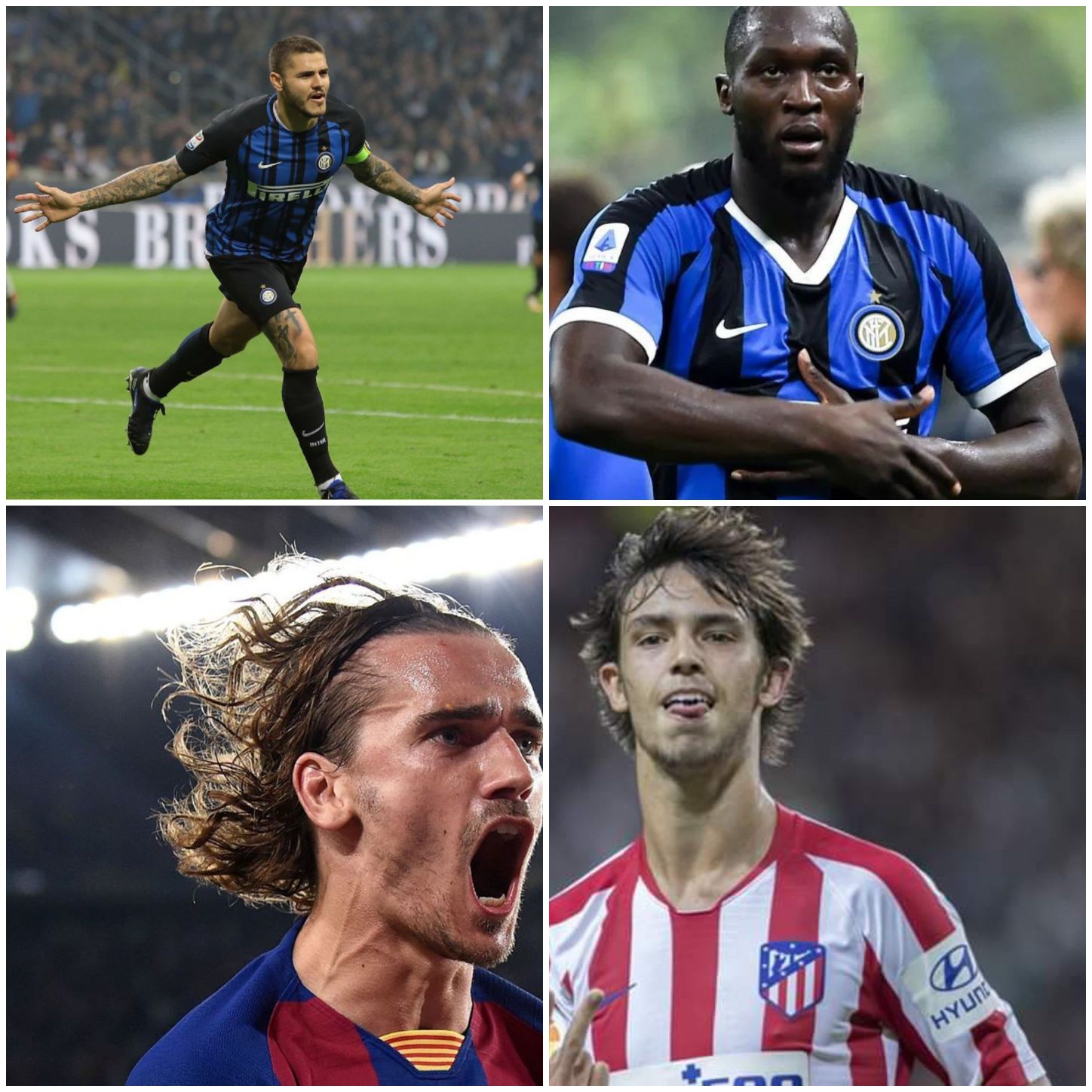 Advertisement