Advertisement
Advertisement
After rashford score wonderful free-kick against chelsea .club manchester united release video for top free-kick in history of club.
Rashford free-kick,That's the hardest way of taking a free kick.amazing how the ball moves and dips right before going in.this young boy is so talented ,that was a world class goal.

Manchester united 10 best free-kicks since 1992:
1-Marcus Rashford vs Chelsea
2- Cristiano Ronaldo vs Portsmouth
3. David Beckham vs Everton
4. Juan Sebastian Veron vs Bolton Wanderers
5. Cristiano Ronaldo vs Sunderland
6. Denis Irwin vs Liverpool
7. David Beckham vs Barcelona
8. Wayne Rooney vs Stoke City
9. David Beckham vs West Ham
10. Ryan Giggs vs Blackburn Rovers
Speed All the strength combined in this player this season. Is the best player in Manchester United this season?
Advertisement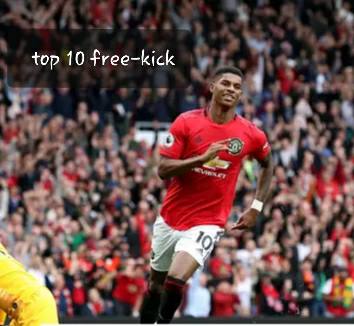 Advertisement