Advertisement
Advertisement
A Totenham fan posted a picture of a team photo lining up in pre-season and made a reference to the ongoing joke about international deutch going missing in big games, saying, "Wait why tf was Özil in our team photo¡¡¡"

It riled up a lot of gunners fans on Twitter but they relax knowing that mesût ozil himself responded to the supporter and put him in his place with a jibe about Tottenham's lengthy wait for a trophy.
Mesût ozil definitely takes the W here. He isn't the only Gunners star to have trolled Totenham of late, however, as Rob Holding had a quite hilarious exchange with a Tottenham supporter over in the USA. Prior to facing real madrid in a friendly match, Holding and his teammates walked past a group of supporters who hurled shirts for him to sign.
The vast majority were gunners shirts but for some reason one Totenham fan who tried to get his jersey signed by the Arsenal defender - who immediately swerved once he realised the top belonged to his side's rivals. With a cheeky grin on his face, he gave the pen back and moved on. It prompted some Arsenal fans to request he is made captain by Unai Emery:
Advertisement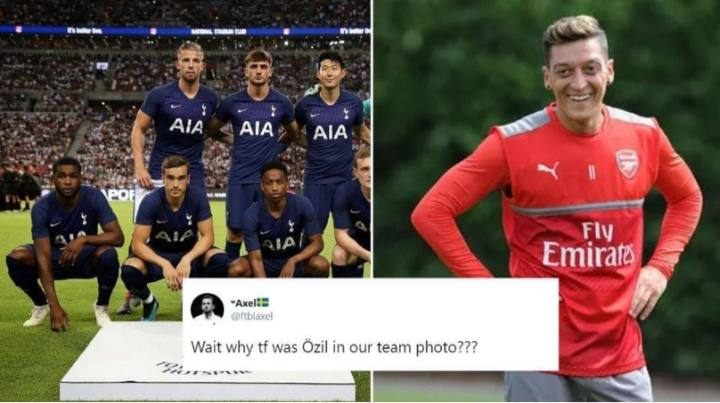 Advertisement