Advertisement
Advertisement
Former Real madrid and seville and arsenal forward Jose Antonio Reyes has died in a car crash, aged 36.
His former club Sevilla post in page twitter confirmed the tragedy on their official Twitter account. A post read: " Beloved Sevilla star Jose Reyes has died in a traffic collision. Rest in peace."
Reyes later won the Europa League twice at Atletico Madrid and three times in a row with Sevilla. He was play 21 times with his country Spain, scoring 4 goals.
Reyes, who was part of great team of Arsenal's that went unbeaten on their way to winning the Premier League in 2003/04 wit winger, was playing with Extremadura in the second tier of Spanish football prior to the tragic accident this morning.
Reyes play with former svilla aged 16, and reyes went on to play for both Madrid clubs and Benfica before sealing a dream return to the former club sevilla in 2012.
He then played a season with Espanyol as well as turning out for Cordoba, Chinese side Xinjiang and most recently Extremadura, where he had signed a five-month contract in January.
In addition to the Premier League, Reyes won the FA Cup with Arsenal and won La Liga while on loan at Real Madrid in 2006/07.
Advertisement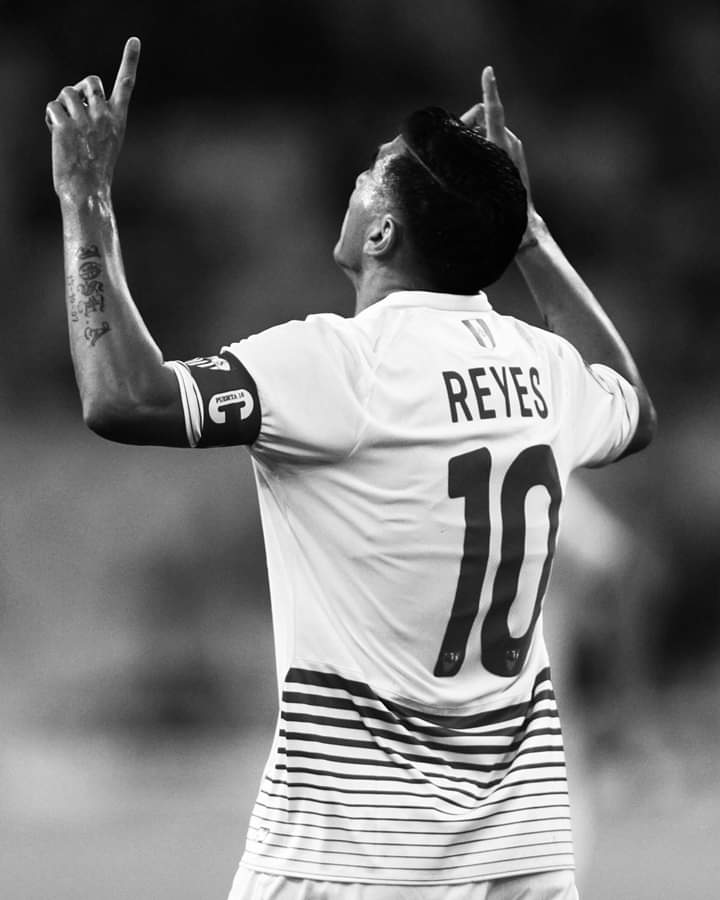 Advertisement