Advertisement
Advertisement
Before three days Neymar Breaks Down In Tears After Talking About Leo Messi During His Barcelona Days
The player brazlian forward arrived at the catalan club from Santos in 2013 and made 123 appearances and scored 68 times during his four-year stint at the Camp Nou.

The 27 years old brazlian recalled his experience with the barcelone captain, saying that he was there to support him at an important moment in his life.

"Neymar said: it's difficult, very difficult for me to talk about leo Messi, because it was very special for me at Barcelona, I say this to everybody," (Diario As). "Neymar continued talk :At the moment when I needed the most support, the five ballon d'or arrived and gave me a hand. Leo messi said for me: 'Come here, I'm here to help you.'"

According to the Psg player, the messi winner also told for neymar not to be "shy" and that he shouldn't be afraid of "anyone at the club."
Neymar left Barcelona for the psg in 2017 for a world-record transfer fee of €222m. In last year 2018 Messi like to have the neymar international back at the barça club. " Messi told about that : I think it is very complicated how Neymar would leave PSG," he told Marca at the time.

Leo messi talk about neymar :We would love him to come back, as a player and for the dressing room. "We're friends. We had good experiences with neymar and others not so much. But club PSG are not going to let Neymar walk away."

Messi present great season,in last game scoring a hat-trick last saturday against Sevilla (4-2). It has also been revealed that the player Argentine has the best dribbling for any player in Europe's top five leagues.
Advertisement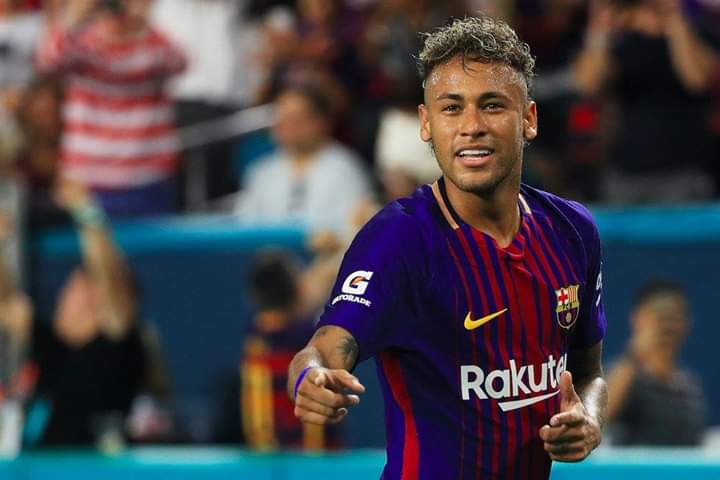 Advertisement