Advertisement
Advertisement
THE CRAZIEST GAME OF THE SEASON! Martinelli scoring a brace, Ozil producing a magical assist,
Oxlade-Chamberlain and Willock with screamers A dramatic penalty shoot-out
Incredible drama and a night that all those at Anfield - and the millions watching from home - won't forget in a hurry.
First goal from Shkodran Mustafi:

Lucas Torreira appears offside as he taps home Arsenal's equaliser - No VAR in the Carabao Cup
The young brazilian player Martinelli makes it 2-1:
Before end of first half milner scoring second goal from spot:
With incredible assist from mesut ozil
Oxlade-Chamberlain scored arguably the goal of the night to make it 4-3
Origi made it 4-4 with a great turn:
The older player from arsenal Oxlade-Chamberlain make it 5-4
Origi with another big goal for Liverpool and we are heading to penalties at Anfield
Origi ,While playing always gives the addition we all remember the Barcelona game and the good job he did. Again he scores and leads the team to the next round.
Advertisement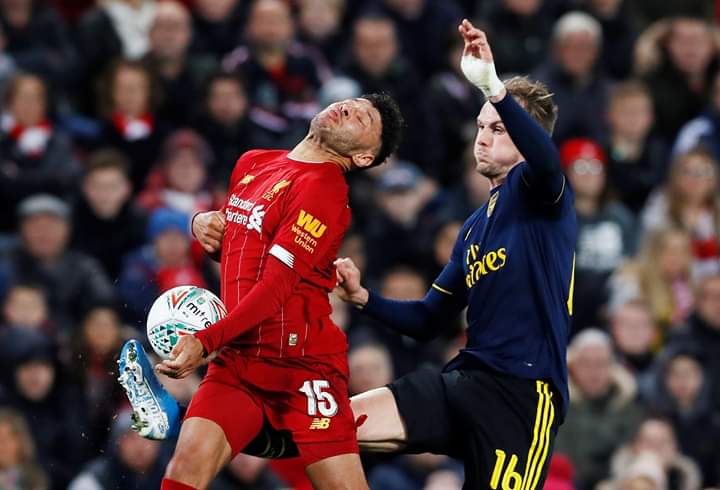 Advertisement