Advertisement
Advertisement
Training before game Against Inter milan .We're not sure what went through Cristiano Ronaldo head during a recent pre-season training session at the Nanjing Olympic Stadium in China.
The portuguese was chatting to his teammates when a fan invaded the pitch.
After moments later, as security tackled the fan to the ground, The five-time Ballon d'Or  decided to jump on a nearby policeman in a really random sequence of events.
The security man, understandably confused by what was happening, waved away the Juventus forward as he laughed and joked to his teammates.
Somebody on the ground captured footage of the incident but it still doesn't clear up why he actually did it.
Away from the training ground, the 34-year-old  made a young supporter's day during Juventus' International Champions Cup  last game against Tottenham.
The former Manchester United winger was subbed off on the hour mark.
And in the 80th minute, the TV cameras captured The international of portugal  engaging in conversation with the fan, giving him a high-five.
The juventus manager saw the little lad heading over to the Juventus bench but made sure stewards didn't intervene, allowing him to have memories that will last a lifetime.
 Sarri said, as per The Daily Mail :"I thought security was going to come for him,,".
"When it is a kid it is not a pitch invasion, it is a moment of joy."
Advertisement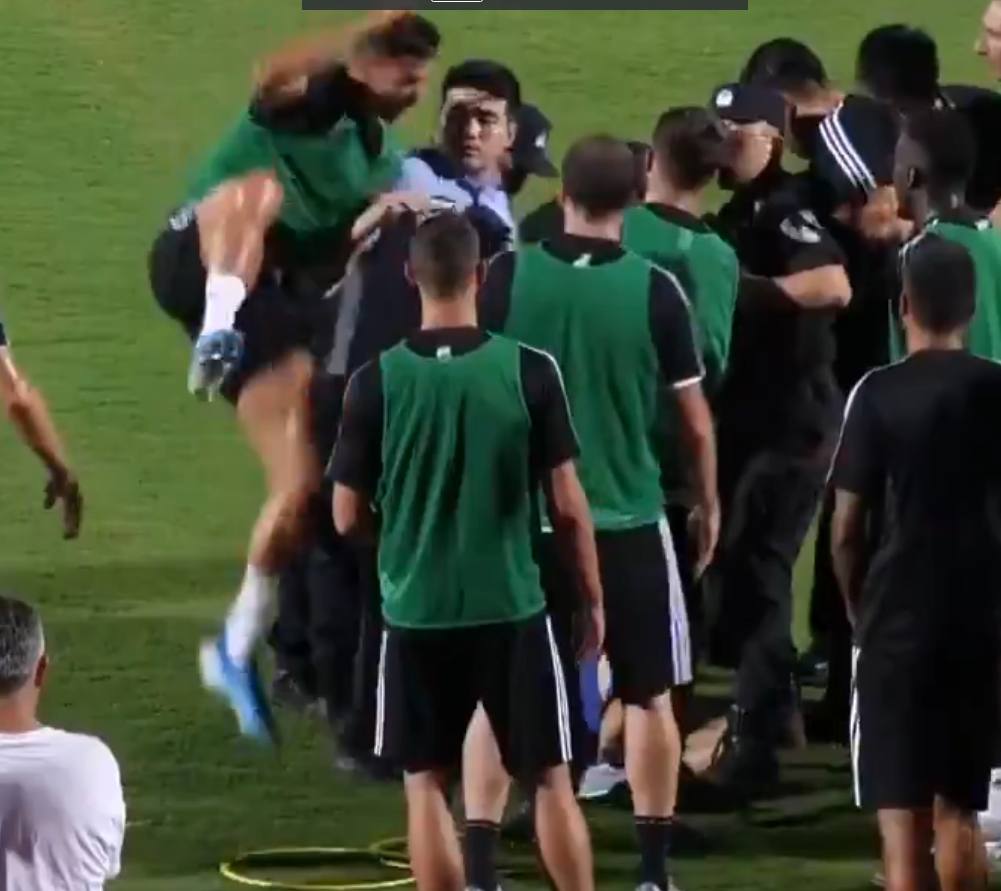 Advertisement