Advertisement
Advertisement
I have been of the opinion that Coutinho, quite frankly, has been terrible so far this season. I think Pedri has been better than him this season and Puig was better last season based on the eye test.
I've never been one for stats, but I still decided to look at stats to see how they compare since Pedri and Coutinho have now played similar amount of minutes this season (552 and 520) and Puig also played a comparable amount(509 minutes) last season. All stats are from understat.com and per 90.
Here are some observations:
Coutinho has an xGChain of .85 - the lowest out of the three. Puig has an xGChain of .89 and Pedri has .95 - the best out of the three.
Coutinho unsurprisingly has by far the highest xG out of the three at a whopping .62 - which is expected since Pedri has played a lot of minutes much further back as a pivot than Coutinho who played mostly as either an attacking midfieder when Fati was fit or a left winger who operates in the half spaces - so pretty much an attacking midfielder all the same - afterwards. Checks out with the eye test too - Coutinho despite his atrocious finishing (an understatement honestly) has found himself in good goalscoring positions this season. His finishing leaves a lot tp be desired though.
xGBuildup/90 - which means the possessions in which the shot/key pass was not given by the player but the player was involved in the possession generating a shot - so basically a measure of how much the possessions the player is part of leads to chances for other players. Coutinho is terrible here. Terrible. It corroborates my own personal observation that he is literally a blackhole on the ball in buildup. Everytime he gets the ball, he kills the momentum of the play, takes too much time on the ball and allows opposition all the time to get back in shape. Coutinho's xGChain is 0.18.
The worst out of the three, there is no comparison. It is damning because he is supposed to be a left winger but he primarily plays in the left halfspaces and is always trying to be involved in the build up. But he is terrible at it. He can't be compared to Puig or Pedri, hell he is worse than Braithwaite and even Dembele who is universally regarded as a blackhole in possessions where he does not have a key pass or shot.
Anyway, moving on, Puig has an xGBuildup of .50 and Pedri has the best xGBuildup of .69. Keep in mind that Puig's stats are from last season where we took nearly 3 less shots per match on average, so xGBuildup stat will naturally be a little skewed against Puig since a lot less of our plays ended up in shots last year compared to this year. This is evident from looking at Frenkie's xGBuildup as a reference, which was also quite poor at .46 last season that improved massively to 0.74 this season. I would expect xGBuildup of Puig to improve by leaps and bounds this season if he plays. I can't find xGBuildup and xGChain stats for CL, otherwise we could have had a decent sample of how he would do on that front in this team.
Now we move onto the stats that measure creativity - xA and keypasses. Here, Puig stands out by some distance and then Pedri with Coutinho being the worst out of the three again, with some really bad numbers. Puig has the highest xA at 0.32 followed by Pedri with an xA of 0.13 per 90 and Coutinho the lowest at 0.09xA per 90. Nearly the same with keypasses although Pedri is closer to Puig here than in xA. Riqui leads with 1.77 keypasses per 90 followed by Pedri with 1.38 keypasses per 90 and Coutinho in no man's land with a pathetic 0.65 keypasses per 90.
In conclusion, Coutinho gets into the best goalscoring positions. But that might be due to his default position on the field being far higher up the pitch than the other two. When it comes to buildup, Pedri is the best with possessions he is involved in having the highest xG followed Puig and Coutinho being probably the worst in the entire team on that front with even Martin and Dembele having nearly double Coutinho's xGBuildup. He is literally a blackhole in terms of possession that lead to chance creation unless he is shooting.
Coutinho is also the least creative of the 3 with less than half the amount of keypasses per 90 than Pedri. Pedri also has close to double the xA of Coutinho. Puig outclasses both of them by some margin in creativity as Puig has nearly triple the xA of Pedri's who in turn has nearly double the xA of Coutinho while also having comfortably more keypasses per 90 than Pedri.
And that's about it. I think my conclusions are a little biased since I am holding Coutinho to a higher standard than the two I am comparing him with due to what is expected of him due to his pricetag and reputation. I feel like the numbers do corroborate a lot of my conclusions based on eye test. That said, this is also my first time really comparing players based on stats, so there is probably a lot of mistakes in how I interpreted a few of these numbers.
Advertisement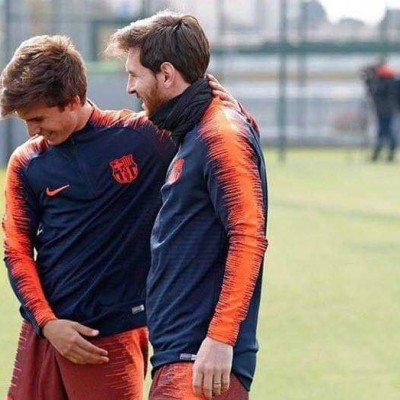 Advertisement