Advertisement
Advertisement
After game between Man city and reds and During Bust-Up Raheem Sterling warned Joe Gomez "don't f**k with me" during their furious bust-up in Sunday's Premier League clash.
Last sunday ,Sterling and Gomez came to blows in the latter stages of Liverpool's 3-1 victory over Manchester City at Anfield.
And according to professional lipreader Tina Lannin of 121 Captions, the City star told Gomez: "Don't f**k with me" to which the reds  defender replied by saying: "Come on!"
Sterling said : "Don't f**k with me, Joe. Don't f**k with me."
Joe Gomez: "Come on!Come on!"
They clashed again during England duty which prompted Gareth Southgate to drop Sterling from England's Euro 2020 qualifier versus Montenegro on Thursday.
Speaking at his pre-match press conference, the England boss compared his squad to a "family".
"I love all of my players. We are like a family. The important thing is for a family to communicate and work through problems," he said.
"I don't expect as a manager to not have to deal with issues.
"Raheem in his [social media] post last night explained for a very brief moment his emotions ran over. It would be correct to say that's not the same for Joe.
"In the end I have to find the right solution for the squad.
"That's a difficult line, you try to be fair when dealing with all players. I won't always get that right but I am the coach.
"Raheem sterling is very important for us but I felt it was the right thing."
Advertisement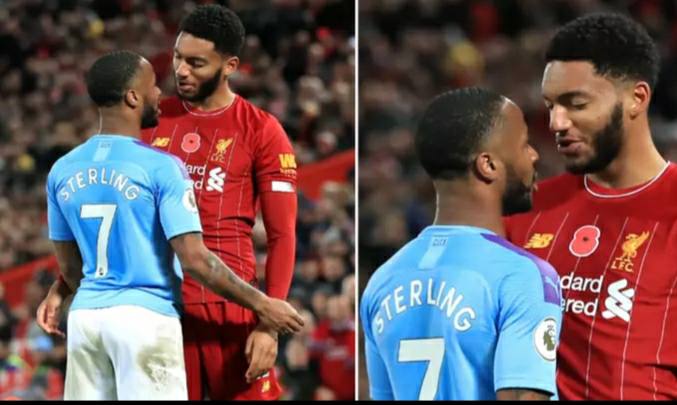 Advertisement