Advertisement
Advertisement
Top African scorers in Premier League history:
•Didier Drogba (104)
Didier Drogba is an Ivorian international footballer. Born March 11, 1978 in Abidjan, he began his football career in 1999 at Le Mans Union Club 72, then joined Ligue 1 under the colors of En avant Guingamp in January 2002. He played his first European games with the Olympique from Marseille in 2003, then transferred to Chelsea FC in 2004, with which he won the Champions League in 2012. He then left the team for the Shanghai Shenhua and the Galatasaray before joining it again on July 25, 2014. He progressed by elsewhere in the Ivorian national team since 2002.

• Adebayor (97)
Didier Drogba born 26 February 1984) is a Togolese professional

• Yakubu (95)
• Mane (80)
• Salah (72)
• Toure (62)
• Kanu (54)
• Mahrez (53)
• Ekoku (52)
• shola ameobi(42)
• Frederic kanoute (43)
Drogba is one of the best player in chelsea score most goals with this club ,of course one of the legend of chelsea .with 104 goals drogba in the top player africain in history in premier league.
Adebayor second place with 97 Goals most goals scored with arsenal with arsen .
Yakubu in 3 place with 95 goals.
Mané with 80 goals with reds .
Advertisement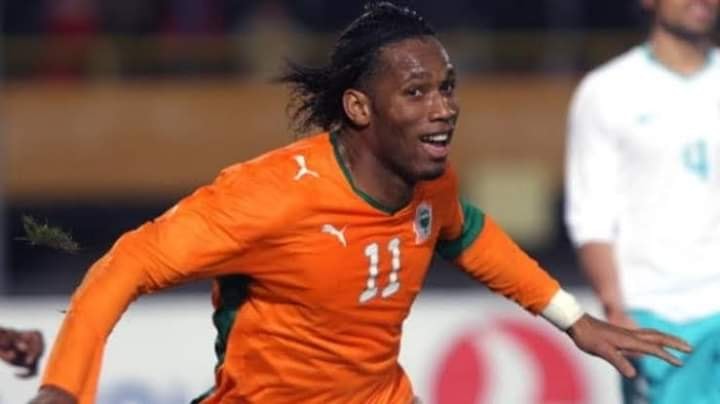 Advertisement