Advertisement
Advertisement
A new video in social media showing a military-style robot turning on humans went viral this week, provoking panic about developments in artificial intelligence. In reality, the special effects-heavy video was created as a parody of a leading robotics firm's marketing videos.

Content of this video, humans subject an animated armed robot to a series of target-shooting tests in the desert, including recognizing the difference between a fake mannequin and a live human target. Humans beat the robot down with hockey sticks and force it to shoot one of its own a robot dog before it rebels and makes a run for it.
Lot of social media users in twitter shared the content of this video with messages of concern for the robot's well-being and panic over the robot's seeming ability to turn against humans. The video was shared by leading personalities on Twitter, including American stand-up comedian and podcast host Joe Rogan.

Advertisement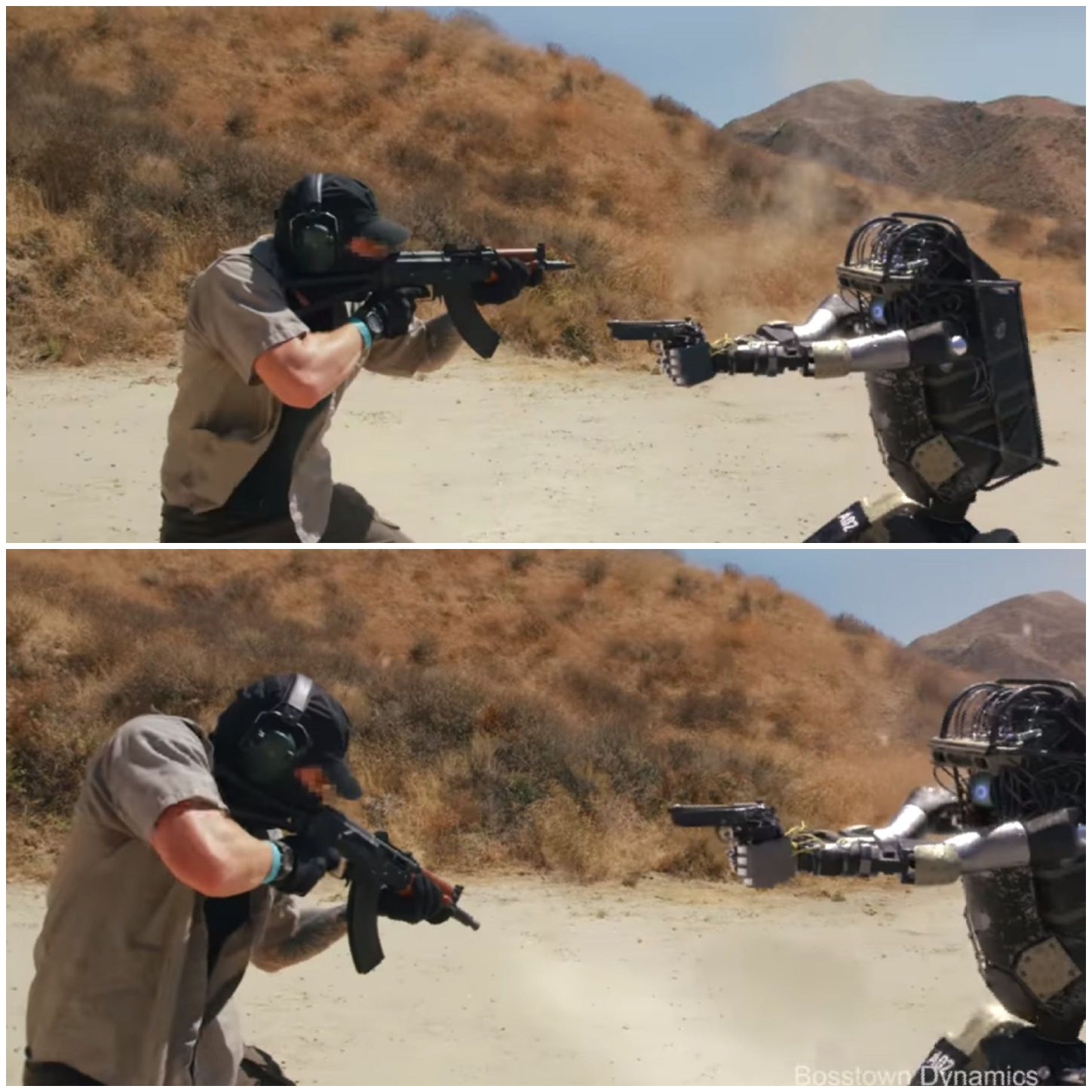 Advertisement