Advertisement
Advertisement
The best of the non-American golf major winners by country: men and women
The balance of power in golf has been quite imbalanced toward the US historically (save for maybe the very early days of golf) although recent years have seen significant challenges to this dominance especially in the women's golfing world. I personally think it's pretty cool when a non-American wins a golf major and here we're going to look back at some of the best by country.
I tend to write long, so just to make things easy, I've bolded the names and the number of times won if you don't care to read my commentary.
Note that this list is based mostly on titles won. I understand there are other factors that determines the success of a golfer but this was by far the easiest and one of the most unbiased ones to use.
Men:
Argentina:
Most titles: Ángel Cabrera was a nice highlight of the late 2000s with 2 major wins. Despite shooting +5, Cabrera still won the 2007 US Open, finishing ahead of Tiger Woods by 1 stroke. He followed that up with a Green Jacket in 2009 that saw him win out in a 3-man playoff to get Argentina in the annals of Augusta. Before Cabrera's win, Argentina last title came 40 years ago via Roberto DiVicenzo at the 1967 Open Championship.
Australia:
Most titles: Peter Thompson won 5 majors, all at the Open Championship, in 1954, 1955, 1956, 1958, and 1965. Back then, I think it was fair to say that the Open Championship was (and in many ways, still is) the most accessible tournament to win for non-Americans and Thompson was among one of the best golfers in that era at the Open Championship. In case you haven't realized, he's also the only golfer to three-peat at a major tournament in the modern era.

Runner-up: both David Graham and Greg Norman are both tied for two major wins. Graham was notably the first foreigner since 1947 not named Gary Player to win the PGA Championship in 1979 and Australia's first ever US Open champion in 1981. Greg Norman won two Open Championships in 1986 and 1993, the latter of which he beat Nick Faldo by two strokes for.

More recent memory: Australia has seen its fair share of one-hit wonders (in terms of major wins) from the 90s onward and this includes the likes of Geoff Ogilvy (2006 US Open), Adam Scott (2013 Masters), and Jason Day (2015 PGA Championship).
Canada:
Most titles: Mike Weir became a Canadian hero when he won the 2003 Masters for Canada's first ever male major winner. Weir trailed by 2 strokes after the final round but took the sole lead...if it weren't for a huge comeback by Mattiace who forced a playoff. But Mattiace crumbled on the playoff hole while Weir played solidly, and the Canadian walked away with the Green Jacket, still his one and only major.
England:
Most titles: Nick Faldo. Could it really be anyone other Englishman? He was especially good at the Open Championship and the Masters, winning 3 in each (Open Championship in 1987, 1990, and 1992, Masters in 1989, 1990, and 1996) for 6 total. He also became the first Englishman to win the Masters and only the second golfer to ever defend the green jacket. Two of those Masters titles needed a playoff to decide.

Runner-up: a long time before Faldo, J.H. Taylor won 5 Open Championships in 1894, 1895, 1900, 1909, and 1913.

More recent memory: sadly, the 2000s haven't been that kind to English golfers in terms of golf majors. Only Justin Rose and Danny Willett can claim to have won a US Open in 2013 and the Masters in 2016. And more people remember the latter as the one Spieth lost rather than the one Willett won. Jordan was clearly very hesitant to hand over the Green Jacket during the Butler Cabin interview and I can't 100% blame him for that.
France:
Most titles: the only guy from France to win is Arnaud Massy and he only won once: all the way back at the 1907 Open Championship. To make matters better for him, he won over golf sensation J.H. Taylor. Unfortunately, France has been waiting 113 years and counting for their next male golf major winner.
Fiji:
Most titles: obviously Vijay Singh. Yeah, a lot of people still hate him, but I think it's still significant that a man of Indian descent won a golf major for the first time at the 1998 PGA Championship. He followed that up with a Green Jacket after a dominant performance at the 2000 Masters and won out on a 3-man playoff at the 2004 PGA Championship to claim his third and final.
Germany:
Most titles: both of Germany's major golf winners, Bernhard Langer and Martin Kaymer, have won twice. Langer did so at the Masters in 1985 and 1993, the former of which required him to come back from two strokes down on the final day. Kaymer held off Bubba at the 2010 PGA Championship in the playoff, then won by 8 strokes at the 2014 US Open to make himself more relatable to a younger German audience.
Ireland:
Most titles: while the UK had its fair share of golf titles, Ireland had to wait until the likes of Pádraig Harrington at the 2007 Open Championship to win its first. Yeah, some people say that Sergio just choked that one away, but Harrington still had to beat him in a playoff so he had to play great golf as well. Harrington successfully defended his Claret Jug in 2008 and to cap it all off, made himself known to a larger American audience at the 2008 PGA Championship, where he rose the Wanamaker Trophy after coming back from 3 strokes down. That's 3 for the Irishman.

Runner-up: just for good measure, Ireland's Shane Lowry also got in on the action by winning the Claret Jug in 2019. This he did via winning by 6 strokes over Englishman Tommy Fleetwood.
Italy:
Most titles: after Sweden got their first in 2016, it was Italy's turn to get their first in 2018 thanks to Francesco Molinari raising the Claret Jug in 2018. Molinari had to come back from 3 strokes down on the final day to win by two strokes. While it's true that Molinari was helped by exceptionally poor play from some of the leaders on the final day, he was also the only golfer at the top of the leaderboard to not bogey a single hole on the final day, so you have to give him that too.
Jersey (not New Jersey, the dependency of the UK):
Most titles: Harry Vardon. To this day, Vardon still holds the record for the most Open Championships won with 6, won between 1896-1914. Add a 1900 US Open to his list of titles and you have perhaps the greatest golfer of the early years of golf. For guys like me, the first I heard of him was from the movie The Greatest Game Ever Played.

Runner-up: the other golfer Ouimet had to go against in The Greatest Game Ever Played, Ted Ray, was also from Jersey. Ray was not as successful as Vardon but he could claim a 1912 Open Championship and a 1920 US Open for 2 total. Ray was the last golfer from Jersey to win a major, meaning the island is waiting 100 years and counting for the next.
New Zealand:
Most titles: New Zealand's two major golf titles are split between golf major one-hit wonders Bob Charles and Michael Campbell. Charles had a pretty amazing 1963 Open Championship win as he sat 5 strokes back after the second round, yet forced a playoff with Rodgers and proceeded to win it by 8 strokes by keeping his cool as Rodgers completely melted down. 42 years later, Campbell became the first person of Maori descent to win a golf major, coming back from 4 strokes behind on the final day to beat Tiger Woods by 2 strokes at the 2005 US Open.
Northern Ireland:
Most titles: for all the underachiever chants he get, Rory McIlroy is still very much the golfing hero of Northern Ireland with 4 majors, the only golfer from Northern Ireland with multiple golf major wins. McIlroy took the golfing world by storm in large part due to the 2011 US Open, when he scored under par in all 4 rounds and finished 8 strokes ahead of Jason Day. He followed that up with another 8 stroke victory at the 2012 PGA Championship and shooting -17 at the 2014 Open Championship before edging Phil Mickelson at the 2014 PGA Championship to round it out. He hasn't been quite the same since, but I honestly think McIlroy was the victim of his own early hot streak and less so an underachiever.

Runner-up: the 2010s have been especially kind to Northern Ireland as before then, all they could lean on was Fred Daly winning the 1947 Open Championship. Then, Graeme McDowell took the 2010 US Open (ending a 63-year wait), then McIlroy won his 2011 US Open (plus more to come), and to round it out, Darren Clarke won the 2011 Open Championship.
Scotland:
Most titles: James Braid. One of the oldest golfers on this list, Braid won 5 Open Championships in 1901, 1905, 1906, 1908, and 1910. This included a win over the great Harry Vardon in 1901.

Runner-up: four Scottish golfers (Willie Park Sr, Tom Morris Sr, Tom Morris Jr, and Willie Anderson) have each won 4, mostly at 1800s Open Championship editions although Willie Anderson's 4 all came at the US Open in the very early 1900s.

More recent memory: Sandy Lyle is the one that comes to mind. He had 2 major wins: the 1985 Open Championship and the 1988 Masters. Lyle famously had haggis served at his champions dinner the year after the latter. But Scotland is without a major winner this millennium as their last came courtesy of Paul Lawrie in the 1999 Open Championship.
South Korea:
Most titles: I think most of you remember Yang Yong-eun's surprising comeback win over Tiger Woods at the 2009 PGA Championship to win the Wanamaker Trophy that year (his one and only). Yang trailed by 6 strokes after the second round but played solid golf the rest of the way to win by 3. Notably, Yang became the first male Asian winner (yes, Vijay is of Indian descent but hails from Fiji) of a golf major. Must be weird being the only Asian guy to win a golf major among several other female golfers of Asian descent who have taken the women's golf world by storm.
South Africa:
Most titles: Gary Player, without a doubt. He has a career Grand Slam (3 Masters, 2 PGA Championships, 1 US Open, and 3 Open Championships) won between 1959-1978 and is obviously the most successful non-American golfer in terms of golf majors won in history (also the first foreigner to claim a Masters title). 1974 was definitely his best year as he took both the Green Jacket and the Claret Jug. The fact that he was able to spread all 9 of these titles across 20 years is to me quite amazing.

Runner-up: if we're talking more relatable guys to this generation, then Ernie Els for sure. 4 major wins: 2 at the US Open in 1994 and 1997, and 2 at the Open Championship in 2002 and 2012. Els never had a "comfortable" win: 2 required winning a playoff involving more than 2 players and the other 2 came by a single stroke. But the fact he was able to succeed despite this I think highlights just how clutch of a golfer he was.

More recent memory: if Els is still too old for you, then you have a few options. Retief Goosen and his 2 US Opens in 2001 and 2004? Trevor Immelman and his 2008 Masters? Louis Oostheizen and his 2010 Open Championship? Or Charl Schwartzel and his 2011 Masters?
Spain:
Most titles: Seve Ballesteros for sure. He claimed 5 majors from 1979-1988, which includes 3 Claret Jugs (1979, 1984, and 1988) and two Green Jackets (1980, 1983). Not surprisingly, Ballesteros was the first Spaniard to win both majors and, heck, a major period. Ballesteros was usually pretty dominant in his wins; all of his major wins were decided by at least 2 strokes, although in 1984 and 1988 he had to battle back from two stroke deficits after the third round to win.

Runner-up: José María Olazábel and his two green jackets in 1994 and 1999. Olazábel notably hit an eagle on the 15th in the 1994 edition which played a huge role in defeating Tom Lehman for that Masters win.

More recent memory: Sergio Garcia is the most recent Spaniard to win a major at the 2017 Masters. He waited until his 74th major attempt to win his first so I guess he was long due. A lot of people still really dish on him for obvious reasons but the fact is he's now a major winner and I think a fair number of people, myself included, kind of secretly hoped he would win one day.
Sweden:
Sweden:
Most titles: Henrik Stenson may have only one major at the 2016 Open Championship but he did so in historic fashion. I'm sure most of you know that he shot 264, which set a new low among all major championships. His -20 I believe also ties a record for the lowest score to win a golf major, and his duel with Phil Mickelson on the final day is arguably one of the best in golf history. Stenson isn't the sole holder of the lowest golf major score thanks to Brooks Koepka equaling that record at the 2018 PGA Championship, but he was the first and you can't take that away from him.
Wales:
Most titles: Wales has kind of been left out of most of the golf major action among the UK constituents but at least Welshman Ian Woosnam was able to claim one Green Jacket in 1991. This he did by edging Olazábel by 1 stroke on the final day. On a side note, Woosnam does reside in Jersey. So I guess if you spin it a certain way, Jersey can kind of make some claim to Woosnam's title too, although I'm unsure if Woosnam actually was living in Jersey at the time of his Masters win.
Zimbabwe:
Most titles: the only guy from Zimbabwe to win any majors was Nick Price, but he made his name on the golfing world with 3 majors: 2 Wanamaker Trophies in 1992 and 1994 and 1 Claret Jug in 1994. Price was somewhat of a comeback kid, as he came back from 2 strokes down at the 1992 PGA Championship to win by 3 strokes and came back from 1 stroke down at the 1994 Open Championship to win by 1 stroke. His 1994 PGA Championship, thankfully, was far easier; he won by 6 strokes.
Advertisement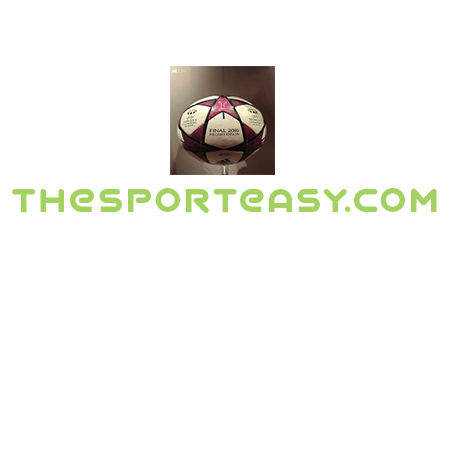 Advertisement