Advertisement
Advertisement
Top 10 Best African players in football history according to thesporteasy.com football magazine.

1-George weah :

The best player ever from africa .with ac milan win all trophies. Born 1966 in liberia.
1988: Arsène Wenger discovers George Weah and signs him for AS Monaco.
1995: Weah wins Ballon d'Or.
2018: Weah becomes President of Liberia & honours Wenger for his services to football.

2-Samuel eto'o :

On of the best player in barca and with cameroun win with barcelone two champions league 2005 and 2009 and win with inter milan champions league 2010.with manager jose morinho .
Samuel etoo won with Cameroun :
Africa cup 2000 ,2002.
Won with Barcelona :
Champions league 2005,2009
Champions league with inter Milan 2010. Laliga with Barcelone 2006,2005,2009.
Calcio 2010.

3-Roger mila.

Cameroonian professional footba2009.one of the best player in history .known with crazy dance in world cup 1990 .
Roger milla play world cup with 40 old year and score with team Cameron.

4-Abedi pele.

The best player from Ghana .
Ayew known professionally as Abedi Pele, is a Ghanaian former footballer .

The greatest player in history of Marseille won with him champions league 1993.
Won with Ghana african cup 1982 .

5-Didier drogba

The greatest player ivory coast in history an one of the best player with chelsea.
Play with team dream of chelsea and won all trophies with him.

6-rabeh madjer

Rabeh madger it's first professional algerian won champions league with Portugal club fc porto. Madjer played in two world cup with his national team the first in 1982.

7-moustapha hadji

One of the best player with morroco team ,hadji play in two world cup 1994 and 1998 .
8-jay jay okocha
With big talent in africa okocha play with nigerian team and present wonderful game with him in world cup and africa cup .
One of the greatest player in history off all player africans. Okocho know by dribbles and with great talent .

9-salif keita

Won the first ballon d'or of best african player in 1970 .the international of mali selected to play with mali only 16 year.

10-Badou zaki

The greatest goalkeeper in africa play with Mallorca and play world cup mexico 1986 Three game with good performances.

Advertisement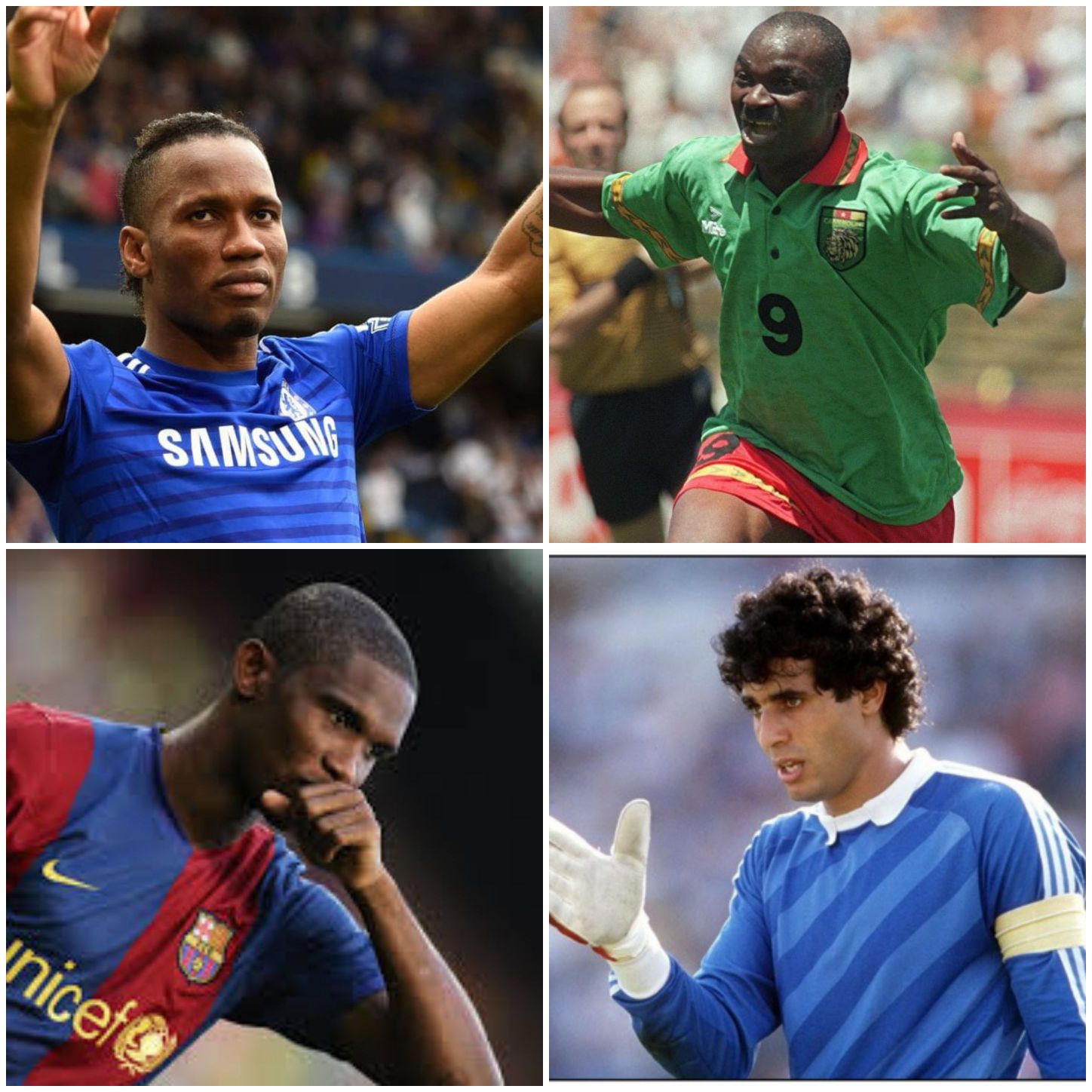 Advertisement