Advertisement
Advertisement
Tetteh, will sign a three year contract with the Football Association - a deal that expires following AFCON 2021.

His appointment was rubber-stamped at an FA and Ministry of Sports meeting on Tuesday, with the 59-year-old becoming Sierra Leone's 5th permanent coach.

Tetteh, who will relinquish his duties with Liberty professional club in Ghana, is in Freetown after completed his Job interviewed over the weekend.

In 2017 the Ghanian tactician resigned as caretaker coach of Leone stars after failing to qualify the team to AFCON.

The former Ghana under-20 world cup winning coach is taking charge of Sierra Leone national team for the second time.

He was in charged of Leone Stars preliminary world cup qualifier in 2018 against Chad which Sierra Leone failed to qualified.

Sellas Tetteh, first match will be against neighboring Liberia in the FIFA world cup qualifier preliminary stage.

The world cup winning coach only have three weeks to prepare Leone stars for their encounter against Lone stars in Liberia.

According to the Sierra Leone football association, coach Sellas Tetteh will be giving free hands to appoint his backroom staff.
Advertisement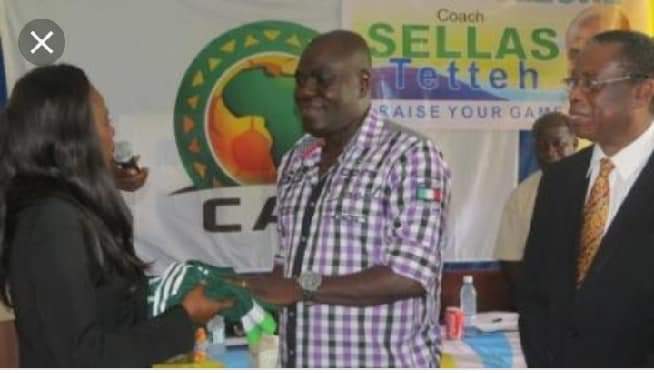 Advertisement