Advertisement
Advertisement
There isn't a coach in world football quite like Pep , if you know why just ask Man City midfielder Aleix, who received a Technique of coaching masterclass earlier this week.
The new player Aleix garcia when play last season in laliga girona, play his first appearance of the season against West Ham in the Asia Cup on Wednesday afternoon.
The 22-year-old made an impact after replacing Rodri in the 70th minute but ultimately, every performance can be improved.
Step forward Pep.
The spanish player took Garcia to one side and gave him a trademark coaching session, just after minute the final whistle blew.
Manchester City won the game 4-1 thanks to goals from, two goals from Raheem Sterling, David Silva, and Lukas Nmecha.
But the perfectionist wanted to get the best out of his player, something Garcia can absolutely appreciate.
Aleix garcia said on Twitter after the game :"Best Teacher Ever".
Guardiola's coaching style also helped improve Raheem Sterling's overall game.
Return in November 2017, Sterling scored a beatiful winning goal against Feyenoord . It was further evidence of how the Spaniard's coaching style have made the England international into one of the deadliest wingers in world football.
Sterling dropped deep to make a passing option and was found perfectly by Gundogan outside the box.
But instead of holding onto the ball, he played a first-time ball back to the Germany international, before making a brilliant run in behind.
Guardiola all time gave for players advices for mouvement,Not long after the goal, a clip of Guardiola coaching Sterling in pre-season surfaced, and it perfectly ties in with the positional play and movement he displayed to create the opening in that Champions League game.
Guardiola last season coaching raheem about importance of body position.
Advertisement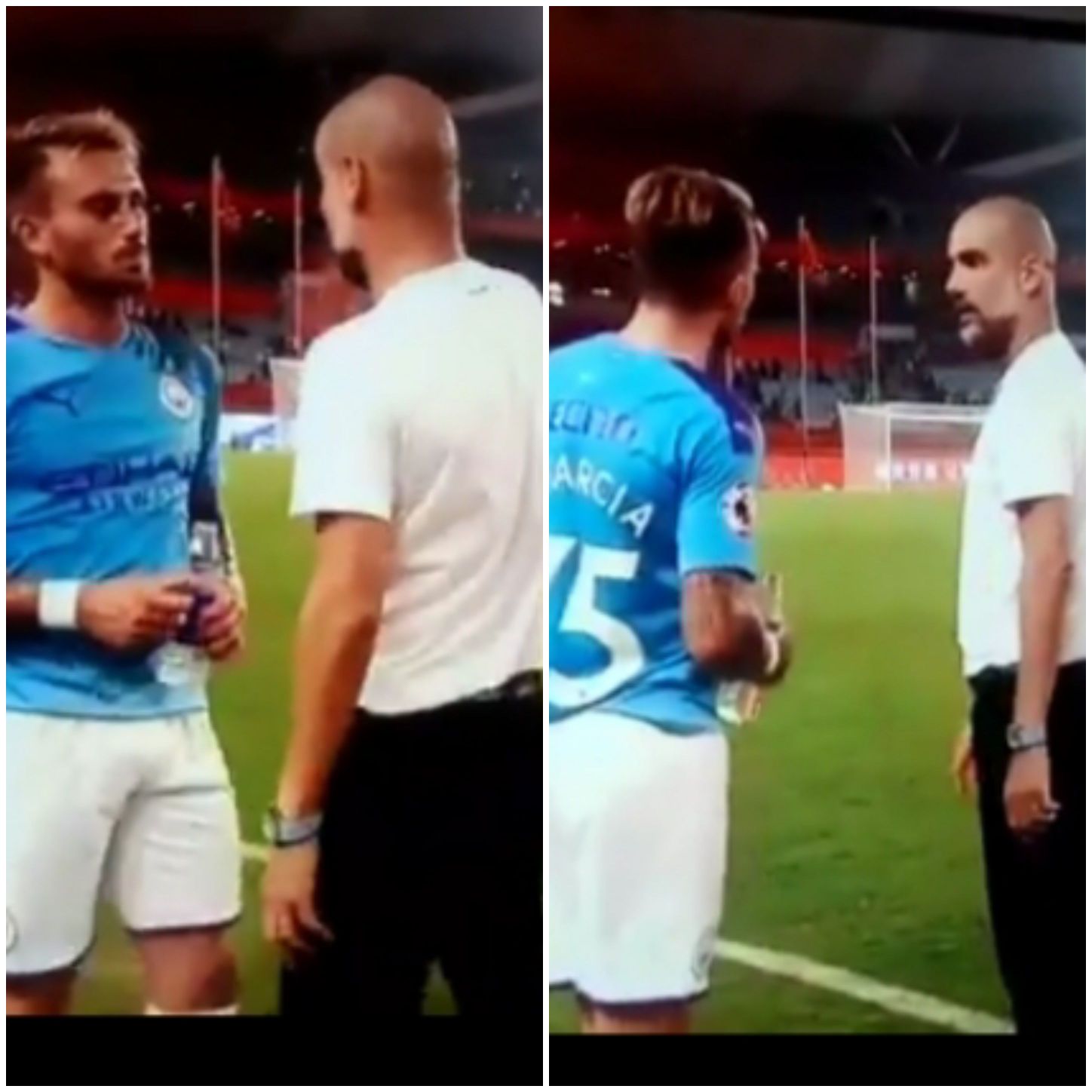 Advertisement