Advertisement
Advertisement
Barcelona is the club with the most points in ten years.before real madeid and athlerico madrid.
Without surprise messi is the most dribbling and scoring in laliga and in the world .

Beginning of the decade and end of the decade.messi stay the legend and the most complete player in the worl and history of football.
Avery week messi create new record and always hungry to play and scoring wit fc barcelone club .
Messi has showcased not only his ability in front of goal and his hypnotic, almost unstoppable, runs into the penalty area—but also his familiarity with playing in the middle of the pitch.
Top 20 Spanish Clubs Based on Total Points in La Liga:
1-baecelone With 928 points
2-real madrid 879 points
3-Athletico madrid 726 points
4-Seville 601 points
5-Athletico BILBAO 552 points
6-Villareal 514 points
Top 10 La Liga Highest Goal Scorers of All Time
1 Lionel Messi 2004-2019 – 419 country :Argentine
2

Cristiano Ronaldo

2009–2018

311

country Portugal
3

Telmo Zarra

1940–1955

251

country sanish
4

Hugo Sánchez

1981–1994

234

 country
5

Raúl

1994–2010

228

country sanish
6

Alfredo Di Stéfano

1953–1966

227

country Argentine
7

César Rodríguez

1939–1955

223
10

Edmundo Suárez

1939–1950

195
11

Santillana

1970–1988

186
12

David Villa

2003–2014

185
13

Juan Arza

1943–1959

182
14

Guillermo Gorostiza

1929–1945

178
15

Samuel Eto'o

1998–2009

162
16

Luis Aragonés

1960–1974

160
17

Aritz Aduriz

2002–

157
18

Ferenc Puskás

1958–1966

156
19

Julio Salinas

1982–2000

152
20

Adrián Escudero

1945–1958

150
21

Daniel Ruiz

1974–1986

147
22

Raúl Tamudo

1997–2013

146
23

Silvestre Igoa

1941–1956

141
24

Manuel Badenes

1946–1959

139
28

José Luis Panizo

1939–1955

136
29

Karim Benzema

2009–

134
30

Jesús María Satrústegui

1973–1986

133
Advertisement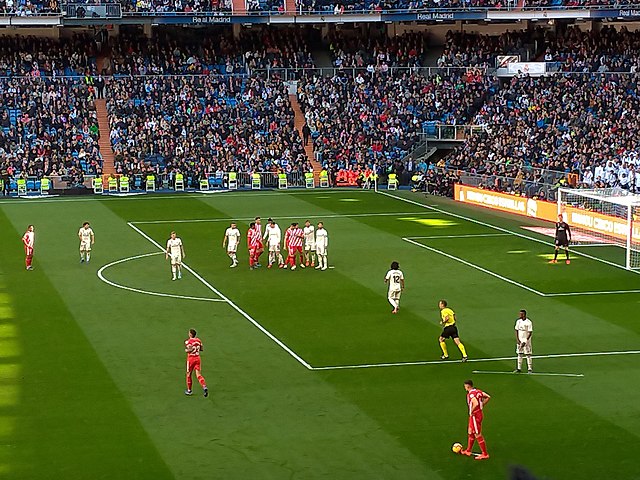 Advertisement