Advertisement
Advertisement
Manager?Ernesto Valverde(55 years) fears for the consequences of their?0-0 draw at Lyon in the first leg of their last-16 Champions League tie.
The Blaugrana were lacking their usual proficiency in front of goal in France on Tuesday night after failing to break the Lyon defence despite having 25 shots on goal.
?
?
FC Barcelona did not find the fault tonight on the lawn of Olympique Lyonnais (0-0). A bad operation for the catalans who have not taken advantage of the advantage that gives the goal to the outside, and everything will be played in campneu when the Catalans will have to win. After this game , Ernesto Valverde talk about this match.
On Lyon?s quality,?Valverde said: ?They have not lost a game in the Champions League. Plus, it?s not easy to play away from home in this competition. That?s two wins and two draws (away in Europe) this season.?

"The 0-0 is a dangerous result, we will not lie, the double confrontation is not complete. We had a create a good number of chances, but football is a success to get goal . I'm very happy with the team's work, I think we played a big game, "said Bar?a's coach.
Barca generally controlled the entertaining first half and created some promising opportunities, but were it not for two great saves from spider men ter Stegen they could have found themselves trailing.
The second half was lacking in intensity, as opportunities became more dangerous and Barca had to be happy with returning to Camp Nou for the second leg on March 13 without an away goal.
After settling for a?0-0 draw, the two sides will next meet on?March 13 at Camp Nou for the return leg.

Copyright picture:Marca
Advertisement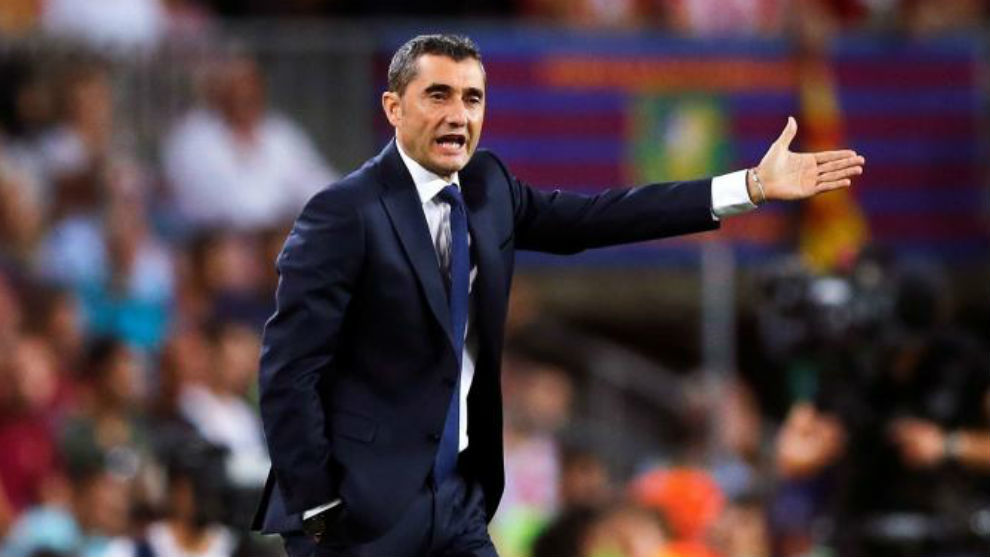 Advertisement