Advertisement
Advertisement
Barcelona has announced an agreement for the extension of contract of Ernesto Valverde. The Spanish coach is now linked to the club blaugrana until June 2020. This new lease, signed this Friday 15/02/2019 in the morning, also provides an additional year optional.
The future of Ernesto , at the end of his contract in June 2019, became a major topic in FC Barcelona news. The Spanish sports press and the socios blaugranas wondered why the Spanish coach had not yet signed a new contract, and this, despite convincing results since his arrival at the head of the club, in the summer of 2017 (a Liga, a King's Cup and a Spanish Supercup ).
That they reassure themselves, Barça has decided to take over this case. And the residents of Camp Nou have just issued an official statement to announce an agreement for the extension of the technician. "FC Barcelona and the coach of the first team have agreed to extend by one season, until June 2020 - plus one optional, until June 2021 - the contract that binds them", can we read.
This agreement will be materialized this Friday morning, at 10:20, by the signing of this new lease at Camp Nou. ernesto Valverde will then present himself at a press conference in the afternoon to discuss this decision. A logical extension with regard to his record of service (96 matches, 65 wins, 22 draws and 9 defeats, 233 goals scored, 78 conceded, 45 clean sheets) that certainly delight Lionel Messi. The Pulga displays indeed remarkable statistics under the orders of the coach.
Advertisement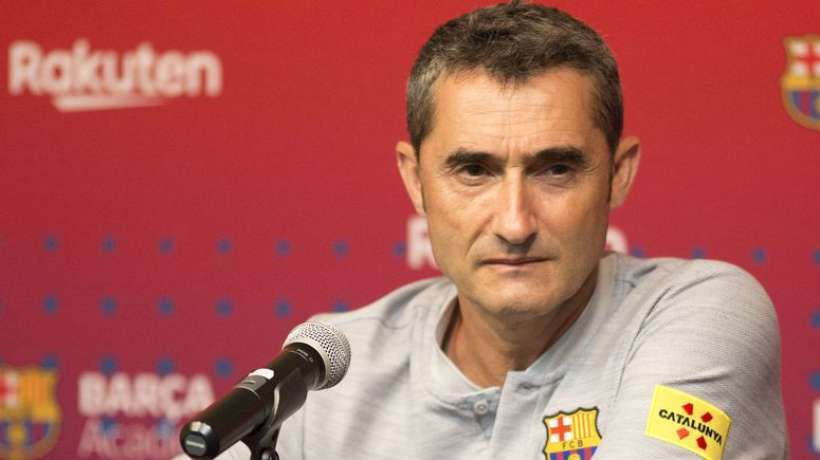 Advertisement
COMMENTS
RELATED POST